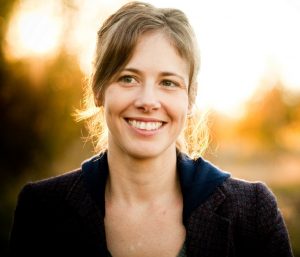 Rachel Bridgewater is a faculty library at Portland Community College in Portland, Oregon where she also serves as the main copyright advisor and educator for the college. She has taught copyright classes for ACRL, Library Juice Academy, and Emporia State University's School of Library and Information Management. She is the co-founder and co-facilitator of Copyright First Responders Pacific Northwest.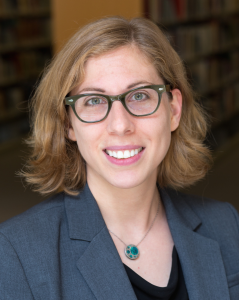 Jill Cirasella is the Associate Librarian for Scholarly Communication & Digital Scholarship at the Graduate Center of the City University of New York. In this position, she oversees scholarly communication initiatives, thesis/dissertation services, and digital scholarship and preservation services. Her research focus is scholarly communication, broadly construed: recent projects examine anxieties surrounding open access dissertations, attitudes about practice-based library literature, and the professional experiences of hard-of-hearing librarians. She is committed to advancing ethical, community-led open access initiatives and serves on the boards of three open access journals.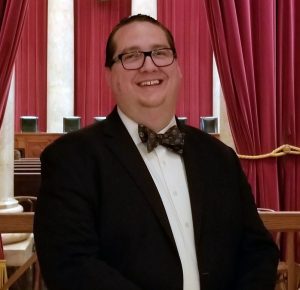 Kyle K. Courtney is the Copyright Advisor for Harvard University, working out of the Office for Scholarly Communication. He works closely with Harvard Library to establish a culture of shared understanding of copyright issues among Harvard staff, faculty, and students. His work at Harvard also includes a role as the copyright and information policy advisor for HarvardX/edX. His "Copyright First Responders" initiative was profiled in Library Journal in 2013, and he was named a National Academic Library Mover & Shaker in 2015. In 2014, he founded Fair Use Week, now an international celebration sponsored annually by over 100+ universities, libraries, and other institutions. He also currently teaches research sessions at Harvard Law School, training first year law students on the fundamentals of legal research as part of the Legal Research and Writing program. He recently won a Knight Foundation Grant to develop technology for crowdsourcing copyright and fair use decisions. He holds a J.D. with distinction in Intellectual Property Law and an MSLIS. He is a published author and nationally recognized speaker on the topic of copyright, technology, libraries, and the law. His writing has appeared in Politico, Slate, Library Journal, and other publications. Kyle's most recent book is titled MOOC's and Libraries, published by Rowman & Littlefield, Ltd. His blog is at http://kylecourtney.com and he can be found on Twitter @KyleKCourtney.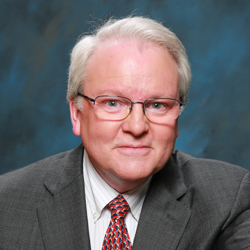 Kenneth D. Crews
is an attorney, author, professor, and international copyright consultant. For nearly 30 years, his research, policymaking, and teaching have centered on copyright issues related to education and research. He joined the law faculty at Indiana University in 1994, where he established and directed the nation's first university-based copyright office. In 2008 Professor Crews made the move to Columbia University to teach in the law school and establish a similar copyright policy office. He recently returned to his home city of Los Angeles and joined a law firm, where he represents universities, libraries, authors, publishers, and clients in the entertainment industry. Dr. Crews was the first recipient of the Patterson Copyright Award from the American Library Association, and he received the Mark T. Banner Award from the American Bar Association. He has degrees from Northwestern and Washington universities, and a Ph.D. from UCLA. He is the author of numerous publications including the book,
Copyright Law for Librarians and Educators, 4th ed
.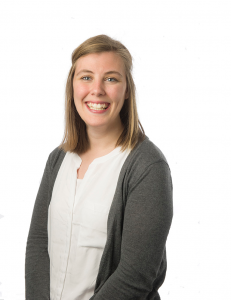 Allison DeVito is the Office of Distance Education and eLearning Library Liaison and Copyright Specialist at The Ohio State University. In her role she consults with instructors and instructional designers building courses for Ohio State's online degree programs and serves as a point of contact for copyright considerations in online education. She educates instructors new to teaching online how to think about copyright in the context of distance education. Allison has an MLIS from Kent State University.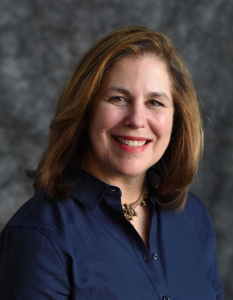 Rina Elster Pantalony obtained her undergraduate degree in Political Science with Honors from Dalhousie University at Halifax, Canada and her JD from the Schulich School of Law, Dalhousie University. She is admitted to practice as a member of the Law Society of Upper Canada. Ms. Pantalony practiced intellectual property law with the Department of Justice, Canada, as principal intellectual property counsel to the Library and Archives of Canada. Prior experience also includes an appointment as director of licensing for a joint Internet venture between The Tate, London and the Museum of Modern Art, New York and legal counsel to the Virtual Museum of Canada, an online exhibition partnership between the Canadian Heritage Information Network (CHIN) and Canada's museums. For ten years until 2014, she was faculty in the Moving Image Archive Preservation Program at the Tisch School of the Arts, New York University, where she taught courses in copyright law and policy. From 2013 until 2019, Ms. Elster Pantalony chaired the Legal Affairs Committee of the International Council of Museums and is recognized as an expert in intellectual property management for cultural heritage organizations by the World Intellectual Property Organization (WIPO). Her publication, Managing Intellecual Property for Museums, a second edition, was published by WIPO in 2013. Ms. Elster Pantalony was appointed Director of Copyright Advisory Services, Columbia University in the fall of 2014.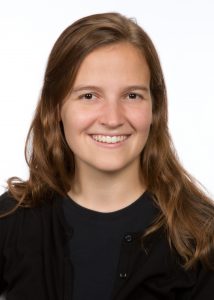 Ana Enriquez is the Scholarly Communications Outreach Librarian at the Penn State Libraries. She has worked at the University of Michigan Library and at the Berkman Center for Internet & Society at Harvard as the head teaching fellow for CopyrightX. In addition to CopyrightX, she has taught at Northeastern University, Ithaca College, and for ACRL eLearning. She is a graduate of Berkeley Law and Harvard College (A.B. in history and literature).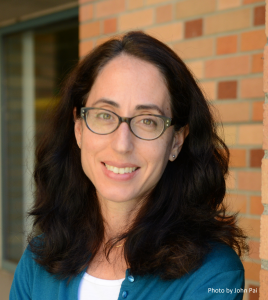 As the University of Washington's Copyright Librarian, Maryam Fakouri monitors developments in information policy and assists students, faculty, and staff with questions about copyright and related matters. She has extensive experience teaching undergraduate information literacy classes, and she seeks to engage her audiences no matter the occasion. She is both a librarian and a lawyer.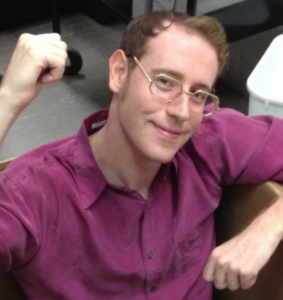 Gabe Galson is a Technology Projects Librarian at Temple U, where he project-manages tech and web initiatives. He serves on the DPLA's Rights Statements Working Group and the PA Digital DPLA hub, and has a background in archives & digitization.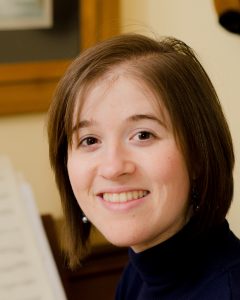 Mandi Goodsett is the Performing Arts & Humanities Librarian, as well as the OER & Copyright Advisor, at Cleveland State University in Ohio. She serves as an OhioLINK Affordable Learning Ambassador and an instructor for the Open Textbook Network OER Librarianship Certification. Her research interests include open education, copyright, and critical thinking in library instruction.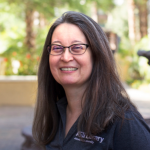 Karen Grondin is the Licensing and Copyright Librarian at Arizona State University Library. In that role she is responsible for electronic resource licensing and working with ASU Library departments and staff on copyright issues as they apply to library services. Karen's other professional interest is improving the accessibility of library content and services. Karen holds an MLIS from the University of Arizona.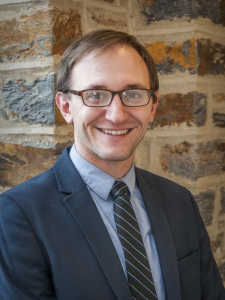 Dave Hansen is responsible for Duke University Libraries' general research services and collections. His division of the library includes support for Duke researchers across the scholarly communication lifecycle, from the development of the library collections in anticipation of researcher information needs, access and delivery of materials to users, guidance on information access and research techniques, and support in creating and disseminating research and evaluating its real-world impact. His background is in intellectual property law. Before coming to Duke he was Clinical Assistant Professor and Faculty Research Librarian at UNC School of Law. Before that, he was a fellow at UC Berkeley Law in its Digital Library Copyright Project. His law degree is from UNC-Chapel Hill, where he also earned his M.S. in Library Science. His B.S. in Economics is from UNC Charlotte, which is near his hometown of Belmont, NC. Dave, his three daughters (7yrs, 5yrs, and 18 months) and his wife, Janice (a Duke alum, PhD in German '15) live in an 1840's farmhouse–located on "Tobacco Rd"–about 30 minutes from campus.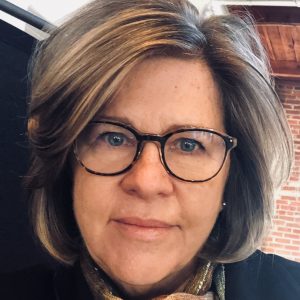 Renee Hobbs is a teacher, researcher, educational leader, and advocate for digital and media literacy education. She is a Professor of Communication Studies at the Harrington School of Communication and Media, where she directs Graduate Certificate in Digital Literacy at the Media Education Lab. There, Hobbs advances media literacy education through research and community service, developing interdisciplinary scholarship and practice that stands at the intersections of communication, media studies and education. Author and editor of 9 books including The Library Screen Scene (2019), The Routledge Companion on Media Education, Copyright and Fair Use (2018) and Copyright Clarity: How Fair Use Supports Digital Learning (2010), Hobbs has provided staff development to educators from across the United States and on four continents around the world. She is the Founding Co-editor of the Journal of Media Literacy Education (www.jmle.org), an online, open access peer-reviewed scholarly journal of the National Association for Media Literacy Education (NAMLE).In 2012, she served as the Digital Literacy Fellow for the American Library Association (ALA).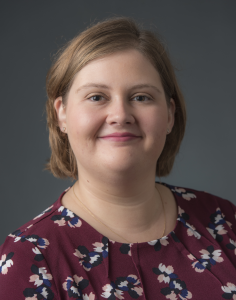 Raven Lanier is a Copyright Specialist at the University of Michigan Library Copyright Office and the Center for Academic Innovation. In her role she teaches faculty, staff, and students about Creative Commons and helps them apply the licenses to anything from syllabi to research articles to online courses. Her work focuses on making copyright law engaging and understandable, consulting on issues involving copyright and online education, and helping the U-M community leverage Creative Commons licensed works. Raven has a BA in Philosophy and a BS in Political Science from Southeast Missouri State University. She received her JD from the University of Michigan Law School.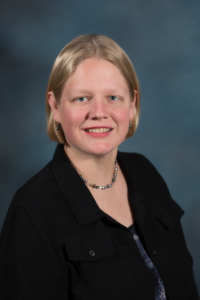 Meghann Matwichuk, Librarian and Coordinator of the University of Delaware's Film & Video Collection, has been working with physical and streaming media collections and evaluating film in many capacities for 15+ years. She has served on the board of the Video Trust (formerly National Media Market) and volunteered with various initiatives of the American Library Association's Video Round Table (now Film & Media Round Table). She expects emerging access challenges in the video ecosystem to reshape the role of video librarians in unexpected ways, and encourages the exploration of copyright as a tool for maintaining the usefulness of legacy content.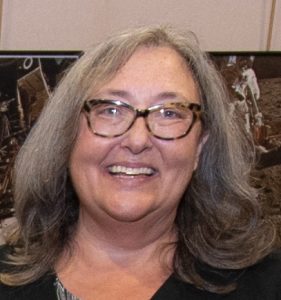 Sarah McCleskey has been Head of Resource and Collection Services at Hofstra University Library since 2004 and previously held positions at Clemson University and University of North Carolina at Chapel Hill, working with film and media, music, architecture and the fine arts. Sarah's professional interests include acquisition and management of audiovisual collections, copyright and scholarly communication, and shared print management. Sarah serves on the Academic Libraries Video Trust advisory board.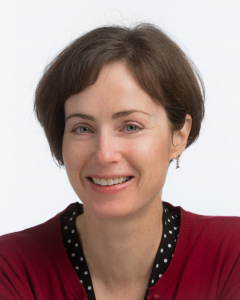 Monica Moore is a scholarly communication librarian at the University of Notre Dame. She holds an MLIS from Syracuse University.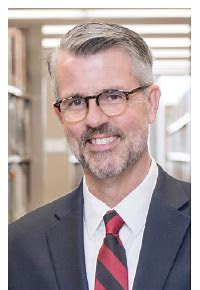 Patrick Newell is Dean of Meriam Library at CSU Chico and the creator (and former host) of CopyTalk, ALA's Copyright Legislation Education Action Network's semi-regular webinar on Copyright and Intellectual Property issues, presented since 2013. He completed a Ph.D. at UC Davis' School of Education and School of Law researching how people learn about and understand copyright in academic environments.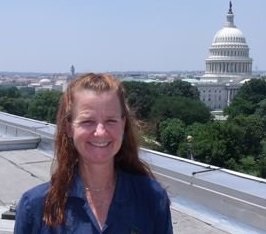 Hope O'Keeffe has been Associate General Counsel of the Library of Congress since November 2006, supervising all collections matters including acquisitions, copyright, intellectual property, social media, web archiving, and increasing digital access to Library collections. Prior to joining the Library she worked at the National Endowment for the Arts in the Office of General Counsel and in the Office of National Initiatives.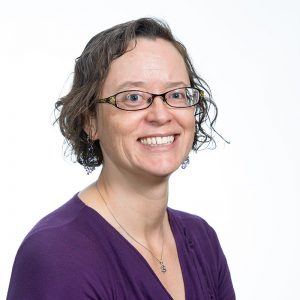 Anali Maughan Perry is the Scholarly Communication Librarian at Arizona State University's ASU Library. In this role, she provides outreach and education to the ASU community regarding scholarly publishing and copyright, with particular emphasis on fair use, open access to scholarly information, and open education. She is currently a presenter for the Association for College and Research Libraries Scholarly Communication Roadshow.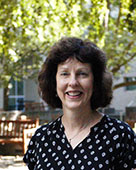 Michelle Polchow supports the management of online research resources, troubleshooting access for journal subscriptions and eBooks. She coordinates with library colleagues, vendors, publishers, and the California Digital Library to support UC Davis library users, regardless of their location. She is a member of the Digital Preservation Committee for NASIG, a professional association of librarians and academic publishing professionals that supports scholarly communication. A graduate from Catholic University with a MS in Library and Information Science. Experience includes academic libraries, content management for U.S. News & World Report, and volunteering at The Textile Museum's Jenkins Library in Washington, D.C. She is an advocate for understanding and promoting library e-rights, including lecturer for future librarians at Catholic University's Copyright Institute.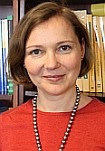 Mayya Revzina is a publishing professional with 22 years of experience in communications, international publishing, and copyright management. She began her career in publishing in 2006 as a project manager for the small publisher United Humanities Press in Moscow, Russia. She is a winner of a British Government Chevening Scholarship and of the World Bank Publishing Internship Prize. For the past 12 years, she has been working as the copyright and publishing rights officer at the World Bank. At the moment she is focused on finding engaging ways of educating staff on copyright in the digital and Open Access environment.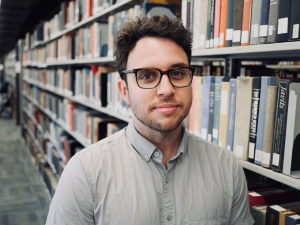 Dave Rodriguez has spent 10 years working in film & audiovisual preservation across museums, academic libraries, and the private and non-profit sectors. These positions have included Chief Projectionist of the Motion Picture Department at George Eastman Museum, Manager/Archivist of The Center for Moving Image Arts at Bard College, laboratory technician at Continental Film & Digital Laboratory, and in Special Collections at the University of Miami. His current role as Resident Media Librarian in the Office of Digital Research and Scholarship at Florida State University focuses on bridging media preservation with initiatives in digital scholarship, repository management, and other library services.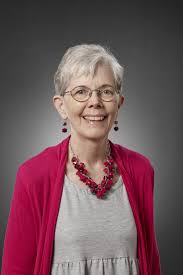 Kathy Salgado has been a reference and instruction librarian at Kettering College for almost 20 years and has served as an embedded librarian in both face-to-face and online course for the past ten years.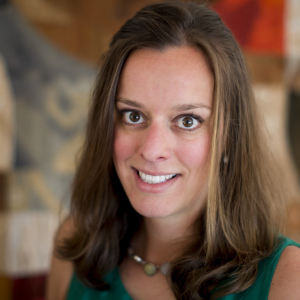 Brianna L. Schofield is the Executive Director of Authors Alliance, a nonprofit organization representing the interests of authors who want to take advantage of the digital age to share their creations with readers, promote the ongoing progress of knowledge, and advance the public good. She is the co-author of a comprehensive, illustrated handbook to evaluating whether works are in the public domain, a guide to understanding and negotiating publication contracts, a guide that helps authors revert rights, a guide to understanding open access, and a guide to fair use for nonfiction authors. Schofield holds a JD from UC Berkeley, School of Law and a BSc from the London School of Economics and Political Science.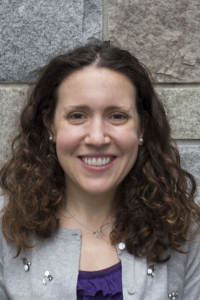 Andrea Schuler is the Digital Collections Librarian at Tisch Library, Tufts University. In that role, she works with faculty, students, and staff of the Schools of Arts and Sciences and Engineering to share scholarship through Tufts' institutional repository, and educates the community on copyright, author's rights, and good scholarly sharing practices. Previously, she was the Visual Resources Librarian for Islamic Architecture at the Massachusetts Institute of Technology. Andrea has a BA in history from Boston College and an MLIS from Simmons College.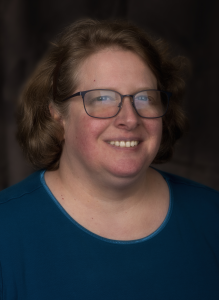 Julia Simic is the Assistant Head of Digital Scholarship Services at the University of Oregon Libraries. Her primary areas of responsibility include management of all stages of the digital lifecycle, project management, and participation in initiatives related to digital collections and scholarship projects. Julia is also a member of the Copyright First Responders of the Pacific Northwest. She assisted in developing training for the Orbis Cascade Alliance's LSTA grant to become a DPLA Service Hub and is the Institutional Representative to the Alliance's Unique & Local Content Team. She holds a BA and MLS from Indiana University.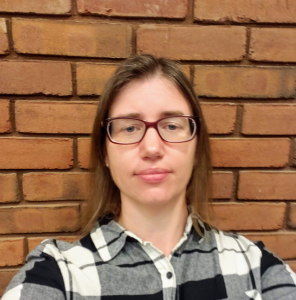 Danielle Whren Johnson is the Copyright and Special Projects Librarian at Loyola Notre Dame Library in Baltimore, Maryland, which serves both Loyola University Maryland and Notre Dame of Maryland University. She provides copyright education to faculty, students, and staff through consultations and workshops. She received her MLS at the University of Maryland, College Park and holds a certificate from Harvard's CopyrightX program and a Certificate in Intellectual Property Management and Leadership from University of Maryland University College's Center for Intellectual Property.