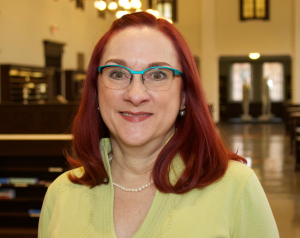 As the Head of
the Scholarly Communications Office at Emory University Libraries
,
Jody Bailey
leads a team that is responsible for all library services surrounding copyright, open access and publishing, research data management, and open educational resources. The team also manages two scholarly repositories for Emory faculty and students: OpenEmory and Emory Theses and Dissertations. Before joining Emory in 2018, Jody was director of publishing at the University of Texas at Arlington Libraries where she oversaw all publishing and open education services. Jody's scholarly interests include copyright, open-access publishing, open educational resources, user-centered library services, and outreach activities. She has published articles in peer-reviewed journals and presented at numerous conferences. Other professional activities include serving on several ACRL University Library Section committees. In 2017, she was elected to a three-year term on the Board of Directors of the
Library Publishing Coalition
and was subsequently elected to serve as secretary and then president of the Board. Jody received her MLIS from Wayne State University, her MA in linguistics from Louisiana State University, and her BA in English from the University of Louisiana at Monroe..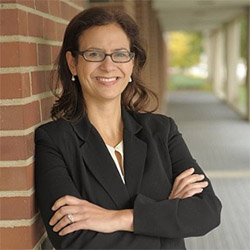 Sara Benson
is the Copyright Librarian and an Associate Professor in the Scholarly Communication and Publishing Unit at the University of Illinois Library.  She is also affiliated with the Center for Global Studies and the European Union Center at the University of Illinois. She holds a JD from the University of Houston Law Center, an LLM from Boalt Hall School of Law at Berkeley, and an MSLIS from the School of Information Science at the University of Illinois.  Sara is the author of the book
Compact Copyright
published by ALA Editions in 2021 and host of the Podcast ©hat ("Copyright Chat") available on iTunes and can be found
by clicking on this link
.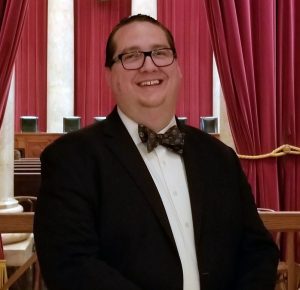 Kyle K. Courtney
 is a lawyer and librarian, serving as the Copyright Advisor at Harvard University, working out of
Harvard 

Library's

 Office for Scholarly Communication
. His work frames the law as the foundation for advancing the mission of all libraires, archives, and cultural institutions to acquire, preserve, maintain, and share the world's culture. He works closely with the Harvard community to establish a culture of shared understanding of copyright and related legal issues among Harvard staff, faculty, and students. His "
Copyright First Responders
" initiative is in its ninth year, and has spread beyond Harvard to reach libraries, archives, and cultural institutions in twelve states. He serves on boards and legal advisory committees for various law, 
library
, and open access institutions including the American Law Institute's
Restatement of Copyright
project, Buddhist Digital Resource Center, and EveryLibrary Institute. Most recently, he co-founded and is Board Chair of 
Library
Futures
, a non-profit dedicated to empowering libraries to take control of their digital 
futures.
He is a published author and nationally recognized speaker on the topics of copyright, libraries, and the law. You can follow him on Twitter 
@KyleKCourtney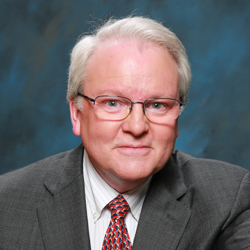 Kenneth D. Crews
is an attorney, author, professor, and international copyright consultant. For nearly 30 years, his research, policymaking, and teaching have centered on copyright issues related to education and research. He joined the law faculty at Indiana University in 1994, where he established and directed the nation's first university-based copyright office. In 2008 Professor Crews made the move to Columbia University to teach in the law school and establish a similar copyright policy office. He recently returned to his home city of Los Angeles and joined a law firm, where he represents universities, libraries, authors, publishers, and clients in the entertainment industry. Dr. Crews was the first recipient of the Patterson Copyright Award from the American Library Association, and he received the Mark T. Banner Award from the American Bar Association. He has degrees from Northwestern and Washington universities, and a Ph.D. from UCLA. He is the author of numerous publications including the book,
Copyright Law for Librarians and Educators, 4th ed
.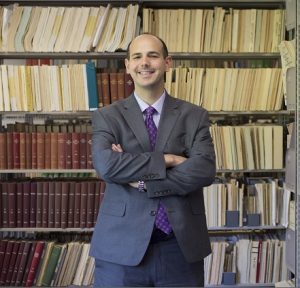 Will Cross is the Director of the Open Knowledge Center & Head of Information Policy at N.C. State University where he guides policy, speaks, and writes on copyright literacy and open knowledge. He recently served as a Hewlett-funded Open Education Fellow and as an instructor for the UNC SILS. As a course designer and presenter Will has developed training materials and workshops across the US and for international audiences from Ontario to Abu Dhabi. Will holds a law degree from UNC Chapel Hill, where he also earned his M.S. in Library and Information Science, his M.A. in Media Law & Policy, and his B.A. in Constitutional History and Dramatic Art. Will's current research focused on the relationship between copyright literacy and open knowledge is supported by grants from the IMLS, the Hewlett Foundation, and LYRASIS. In the 2022-23 academic year he will conduct research on international copyright literacy practices as a Fulbright Schuman Scholar based in Amsterdam and working with peers across the EU.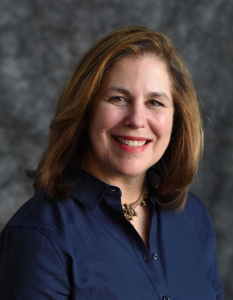 Rina Elster Pantalony obtained her undergraduate degree in Political Science with Honors from Dalhousie University at Halifax, Canada and her JD from the Schulich School of Law, Dalhousie University. She is admitted to practice as a member of the Law Society of Upper Canada. Ms. Pantalony practiced intellectual property law with the Department of Justice, Canada, as principal intellectual property counsel to the Library and Archives of Canada. Prior experience also includes an appointment as director of licensing for a joint Internet venture between The Tate, London and the Museum of Modern Art, New York and legal counsel to the Virtual Museum of Canada, an online exhibition partnership between the Canadian Heritage Information Network (CHIN) and Canada's museums. For ten years until 2014, she was faculty in the Moving Image Archive Preservation Program at the Tisch School of the Arts, New York University, where she taught courses in copyright law and policy. From 2013 until 2019, Ms. Elster Pantalony chaired the Legal Affairs Committee of the International Council of Museums and is recognized as an expert in intellectual property management for cultural heritage organizations by the World Intellectual Property Organization (WIPO). Her publication, Managing Intellecual Property for Museums, a second edition, was published by WIPO in 2013. Ms. Elster Pantalony was appointed Director of Copyright Advisory Services, Columbia University in the fall of 2014.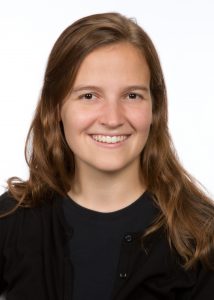 Ana Enriquez is the Interim Head, Scholarly Communications and Copyright at the Penn State Libraries. She has worked at the University of Michigan Library and at the Berkman Center for Internet & Society at Harvard as the head teaching fellow for CopyrightX. In addition to CopyrightX, she has taught at Northeastern University, Ithaca College, and for ACRL eLearning. She is a graduate of Berkeley Law and Harvard College (A.B. in history and literature).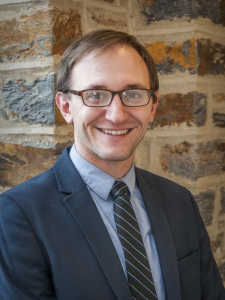 Dave Hansen is the Executive Director of Authors Alliance. He holds a JD and an MSLS from UNC Chapel Hill and is a copyright attorney licensed to practice in North Carolina. Before joining the Authors Alliance Dave was  responsible for Duke University Libraries' general research services and collections, providing support for Duke researchers across the scholarly communication lifecycle. He was also a Clinical Assistant Professor and Faculty Research Librarian at UNC School of Law. Before that, he was a fellow at UC Berkeley Law in its Digital Library Copyright Project. His law degree is from UNC-Chapel Hill, where he also earned his M.S. in Library Science. His B.S. in Economics is from UNC Charlotte, which is near his hometown of Belmont, NC. Dave, his three daughters (7yrs, 5yrs, and 18 months) and his wife, Janice (a Duke alum, PhD in German '15) live in an 1840's farmhouse–located on "Tobacco Rd"–about 30 minutes from campus.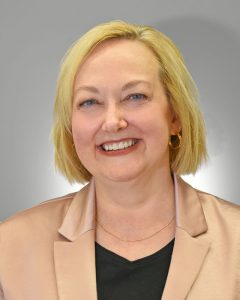 Cindy Kristof, Associate Professor, currently serves as Head of Copyright and Document Services at Kent State University Libraries. She is responsible for Copyright Services, Digital Projects, Institutional Repository, Interlibrary Loan, and Reserve Services operations. She serves as Kent State's OhioLINK ETD administrator. She assists colleagues, faculty, and students with copyright and ETD questions and obtains permissions and licensing. She contributed a chapter titled, "U.S. Copyright and Interlibrary Loan Practice" to the third edition of the Interlibrary Loan Practices Handbook published by the American Library Association. She regularly presents on copyright and fair use to groups on and off campus.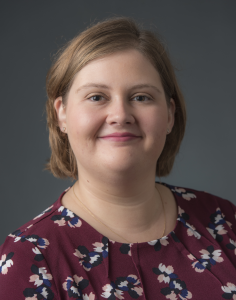 Raven Lanier is the Senior Copyright & Policy Specialist at the University of Michigan Center for Academic Innovation and the Library Copyright Office. In her role she collaborates with faculty, staff, and students across U-M's many departments and schools. Her work focuses on making copyright law engaging and understandable, consulting on issues involving copyright and online education, and helping the U-M community leverage openly licensed works. Raven has a BA in Philosophy and a BS in Political Science from Southeast Missouri State University. She received her JD from the University of Michigan Law School and is a member of the Michigan bar.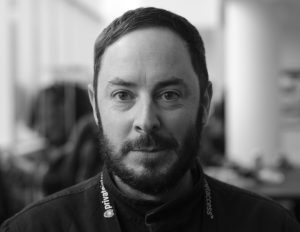 Timothy Vollmer is Scholarly Communication and Copyright Librarian at UC Berkeley Library. He supports faculty, staff, and students with services, outreach, and instruction related to scholarly communication and publishing, including copyright, fair use, information policy, and open access. Before joining UC Berkeley Library in August 2019, Timothy was Senior Public Policy Manager for Creative Commons. He's also worked as Assistant Director to the Program on Public Access to Information for the American Library Association in Washington, D.C.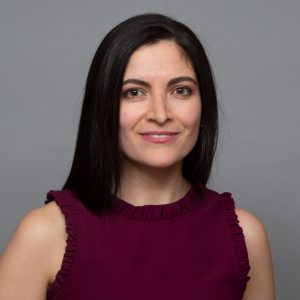 Reporting to the Collections and Scholarly Communications division, Christine E. Weller serves as the inaugural Assistant General Counsel / Copyright Advisor, coordinating support for copyright, information policy, and related scholarly communications activities on Penn's campus. She offers training and consultative services for the university community about copyright and intellectual property issues, and their impact on the nature and conduct of scholarly inquiry and instruction. Christine collaborates with Penn's fifty subject matter librarians, and oversees an education program for faculty, students, researchers, and staff on issues of copyright, fair use, author rights, and information law. Christine also monitors national information policy issues, informs and educates the Libraries and Penn community on their significance, and participates in campus efforts to ensure that faculty, students and staff retain the full benefits of the current and evolving copyright and intellectual property regime. Christine graduated from the Thomas R. Kline School of Law at Drexel University (J.D., cum laude) and holds a Bachelor of the Arts in the History of Art and English from the University of Pennsylvania (B.A., cum laude). Prior to joining the Libraries, Christine was in private practice with the national law firms of Ballard Spahr LLP, and Pepper Hamilton LLP, practicing in intellectual property litigation (TTAB and the Federal Courts), intellectual property transactions, and intellectual property counseling and management with a keen interest and focus on copyright. Christine has published and spoken on various intellectual property matters including copyright in the age of social media, copyright compliance best practices, and legal issues impacting higher education in the age of digital learning. Christine grew up across the street from her small hometown library and has been a voracious reader ever since. Her growing home library holds over 6,500 books.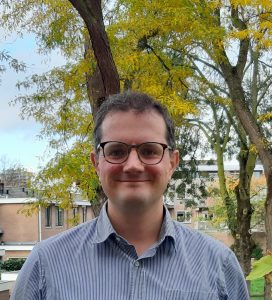 Stephen Wyber is Director, Policy and Advocacy at IFLA, where he is part of a team focused both on representing the library field in international organisations and discussions, and supporting libraries everywhere build their own advocacy capacity. His team focuses on a wide range of issues, including sustainable development, culture, heritage, internet governance and copyright. He started at IFLA in 2016, working on copyright, and previously worked for the British Embassy in Paris and the UK Permanent Delegation to the Organisation for Economic Cooperation and Development. He studied at the University of Wales, Aberystwyth and the College of Europe.