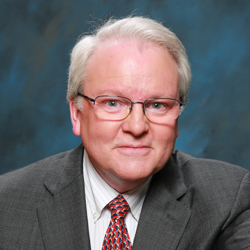 Kenneth D. Crews
is an attorney, author, professor, and international copyright consultant. For nearly 30 years, his research, policymaking, and teaching have centered on copyright issues related to education and research. He joined the law faculty at Indiana University in 1994, where he established and directed the nation's first university-based copyright office.  In 2008 Professor Crews made the move to Columbia University to teach in the law school and establish a similar copyright policy office.  He recently returned to his home city of Los Angeles and joined a law firm, where he represents universities, libraries, authors, publishers, and clients in the entertainment industry. Dr. Crews was the first recipient of the Patterson Copyright Award from the American Library Association, and he received the Mark T. Banner Award from the American Bar Association. He has degrees from Northwestern and Washington universities, and a Ph.D. from UCLA. He is the author of numerous publications including the book, 
Copyright Law for Librarians and Educators
(4
th
 ed. forthcoming, 2018).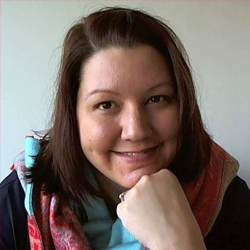 Kathleen DeLaurenti is the Head Librarian of the Peabody Institute of the Johns Hopkins University' Arthur Friedheim Library. She previously served Arts Librarian, Open Education Coordinator, and Scholarly Communication Librarian at the College of William & Mary. She has been active in the Music Library Association (MLA) Legislation Committee as a member since 2009 where she has also served as chair of the Best Practices for Fair Use in Music Collections task force. She has also been a member of the Copyright Education Sub-committee of the American Library Association (ALA) and is the 2015 winner of the ALA Robert Oakley Memorial Scholarship for copyright research. Kathleen is currently serving as the inaugural Open Access Editor of MLA and is the current Chair of the Atlantic Chapter of MLA. She holds an MLIS from the University of Washington and a BFA in Vocal Performance from Carnegie Mellon University.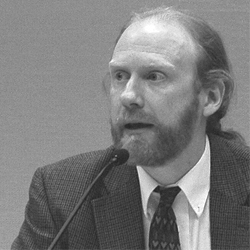 Eric Harbeson is an assistant professor, and music special collections librarian at the University of Colorado at Boulder. He holds master's degrees in music from Cleveland State University, and in Library and Information Science from the University of Illinois at Urbana-Champaign. Eric is a recognized leader in music copyright research, and is a vocal advocate for the interests of libraries and archives information policy interests. For his research on copyright and institutionally-produced sound recordings, he was the inaugural winner of the American Library Association's Robert L. Oakley Memorial Scholarship, which honors early-to-mid-career librarians researching intellectual property and public policy issues for libraries.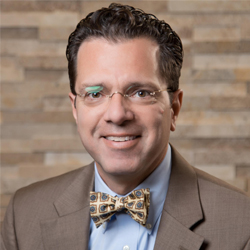 Nazareth "Naz" Pantaloni is currently Head of the Copyright Program at Indiana University Libraries. He was previously the Assistant Director for Copyright and Administration at the Jacobs School of Music's William and Gayle Cook Music Library. Naz holds a Master of Science degree from the College of Information Studies at Drexel University, a Juris Doctor from the Beasley School of Law at Temple University, and a Ph.D. from Villanova University. He is an affiliated faculty member with Indiana University Maurer School of Law's Center for Intellectual Property Research. In addition, he teaches courses on copyright law, music copyright and licensing, and legal issues in the arts in the IU Jacobs School of Music, the IU Department of Information and Library Science, and the IU School of Public and Environmental Affairs Graduate Program in Arts Administration.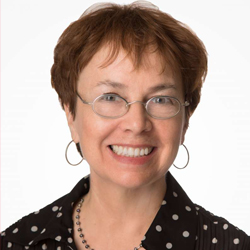 Carrie Russell
is the Director for the Program on Public Access to Information for the American Library Association's Office for Information Technology Policy (OITP). She has worked for OITP since 1999, where she expanded into the areas of international copyright, accessibility, and e-books. Carrie was the recipient of the 2001 ALA Staff Achievement Award, and the 2013 ABC-CLIO/Greenwood Award for Best Book in Library Literature for
Copyright: An Everyday Guide for K-12 Librarians and Educators
. She also authored
Complete Copyright: An Everyday Guide for Librarians
, now in its second edition. Carrie has a Masters in Library and Information Science (MLIS) from the University of Wisconsin-Milwaukee and a Master of Arts (media arts with an emphasis on the political economy of information) from the University of Arizona.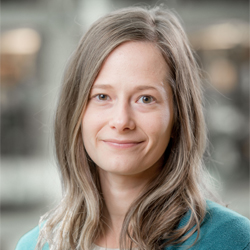 Maria Scheid is Copyright Services Specialist with Copyright Services at The Ohio State University Libraries. She provides information on copyright to faculty, staff, and students of the university, on issues ranging from using materials to author rights. She received her J.D. from The Ohio State University Moritz College of Law.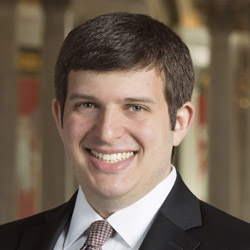 Jason Sloan is Assistant General Counsel at the U.S. Copyright Office, where he handles a variety of matters relating to the administration of the Copyright Act, including litigation, policy studies, and rulemakings.  He advises congressional staff on copyright-related policy and legislation, advises the Department of Justice and other federal agencies on various copyright matters, and provides legal guidance to departments within the Copyright Office.  Much of his work focuses on the Copyright Royalty Board and music-related issues.  Jason joined the Copyright Office in 2015 after several years in private practice in New York at Paul, Weiss, Rifkind, Wharton & Garrison LLP and Mitchell Silberberg & Knupp LLP.  He earned his J.D. from Boston College Law School, where he was an editor for the Boston College Law Review, and holds a bachelor's degree in music and political science from Florida State University.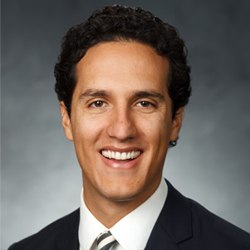 Ty Turley Trejo is the Assistant Director of Licensing for the Copyright Licensing Office at Brigham Young University. He is primarily responsible for managing and assuring effective license practices of copyrighted materials across campus. Before working at BYU, he was the founder and CEO of a successful copyright clearance company that specialized in film/television, internet, and arts performance. Prior to that, he managed the first copyright clearance department at BYU Broadcasting. Ty holds a Bachelor and Master of Music from Brigham Young University and specializes in the intersection of music and copyright. He lectures frequently on copyright in higher education and his current research focuses on music copyright and licensing, fair use, media and copyright, and the performing arts (grand rights). Ty resides in Springville, UT with his wonderful wife, Gina, and recently welcomed a new baby boy in September 2017