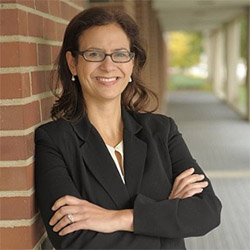 Sara Benson
is the Copyright Librarian and an Assistant Professor in the Scholarly Communication and Publishing Unit at the University of Illinois Library.  She holds a JD from the University of Houston Law Center, an LLM from Boalt Hall School of Law at Berkeley, and an MSLIS from the School of Information Science at the University of Illinois.  Prior to joining the Library, Sara was a Lecturer at the University of Illinois College of Law for ten years. Sara is the host of the Podcast ©hat ("Copyright Chat") available on iTunes at
https://itunes.apple.com/us/podcast/hat/id1228231003?mt=2
.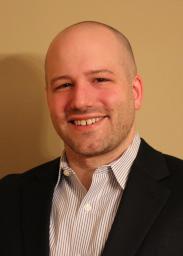 Justin Bonfiglio is a copyright specialist at the University of Michigan Library's Copyright Office. He started working at U-M on the IMLS funded Copyright Review Management System, an effort to identify public domain works in HathiTrust. He currently provides copyright-related support to the Library and information about copyright for members of the U-M community and broader public. Justin has a BA from Dartmouth College and a MLIS from the School of Information Sciences at the University of Pittsburgh. He received his JD from the University of Michigan Law School.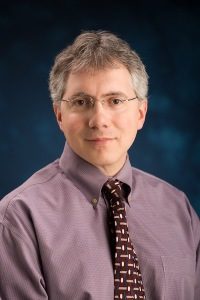 Jack Bernard has worked in the academy for over 30 years and has been with the University of Michigan's Office of the Vice President and General Counsel since 1999. During the eleven years prior to this work, Jack had been an academic administrator and/or instructor at Macalester College, Saga Daigaku (Japan), and the University of Michigan. He teaches at the University of Michigan's Schools of Law, Education, and Information, as well as at the Ford School of Public Policy. He is Chair Emeritus of the University of Michigan's Council for Disability Concerns. In 2009, Jack received the American Library Association's "L. Ray Patterson Copyright Award," as well as the First Decade Award from the National Association of College and University Attorneys. He has also been a Spence Fellow and a researcher at the National Center for Postsecondary Improvement. He received his J. D. from the University of Michigan Law School and Master's in Higher Education from the University of Michigan's Center for the Study of Higher and Postsecondary Education. Jack studied neuroscience at Macalester College in St. Paul, Minnesota.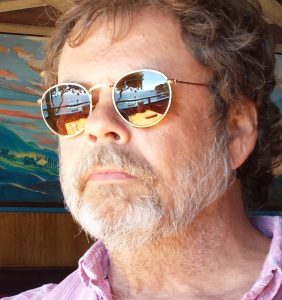 Dwayne K. Buttler serves as the first Evelyn J. Schneider Endowed Chair for Scholarly Communication at the University of Louisville and is a tenured Professor in University Libraries. Most of his teaching, work, and writing concentrates on copyright, licensing, technology, and related legal and policy concerns arising in teaching, learning, and scholarly communication. He earned a Doctor of Jurisprudence degree from the Indiana University School of Law-Indianapolis and holds a BA in Telecommunications from Indiana University Purdue University Indianapolis. Dwayne also teaches mass communication law at the University of Louisville and has led many, many workshops, invited presentations, and discussions about copyright and scholarly communication for audiences of administrators, faculty, librarians, and scholars within the library and higher education communities nationally and internationally. He has also frequently participated in various studies and roundtables held by the U.S. Copyright Office since the late 1990s addressing issues of crucial importance to libraries and the future of copyright law.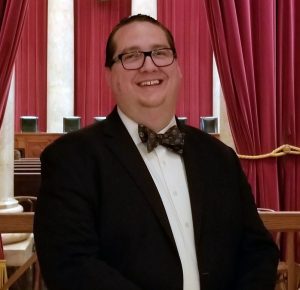 Kyle Courtney is an attorney and the first Copyright Advisor out of the Office for Scholarly Communication at Harvard University. Kyle holds a J.D. with distinction in Intellectual Property Law and his practice consults with libraries, higher education, non-profit groups, and specialized archives over copyright law. Kyle has worked as the Copyright and Information Policy Advisor for HarvardX, founded the first Harvard Copyright Working Group, started the "Copyright First Responders" profiled in Library Journal in 2013, was named a National Academic Library Mover & Shaker in 2015, found Fair Use Week which is now an international celebration, and was awarded a grant to develop a web-based "Fair Use and Copyright Tool". He is a nationally recognized speaker and a published author and writes a monthly column on research methods for Massachusetts Lawyer's Weekly. His most recent work includes a chapter on copyright law in the work University Libraries in the Digital Era.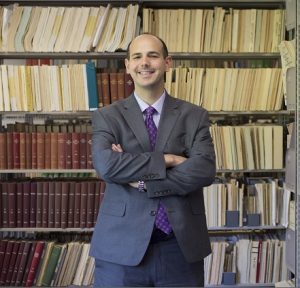 Will Cross is the Director of the Copyright & Digital Scholarship Center in the NCSU Libraries, an instructor in the UNC SILS, and an OER Research Fellow. Trained as a lawyer and librarian, he guides policy, speaks, and writes on open culture and navigating legal uncertainty. As presenter coordinator for the ACRL Scholarly Communication Roadshow, Will has developed training materials and workshops for international audiences from Ontario to Abu Dhabi. Will serves as co-PI on three IMLS-funded projects. One is focused on developing OER for teaching scholarly communication, a second is focused on the development of an "Open Textbook Toolkit" that leverages library publishing services to support open pedagogy, and the third is dedicated to developing a three-day Copyright Institute to train librarians about copyright and related issues.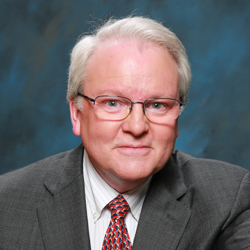 Kenneth D. Crews
is an attorney, author, professor, and international copyright consultant. For nearly 30 years, his research, policymaking, and teaching have centered on copyright issues related to education and research. He joined the law faculty at Indiana University in 1994, where he established and directed the nation's first university-based copyright office.  In 2008 Professor Crews made the move to Columbia University to teach in the law school and establish a similar copyright policy office.  He recently returned to his home city of Los Angeles and joined a law firm, where he represents universities, libraries, authors, publishers, and clients in the entertainment industry. Dr. Crews was the first recipient of the Patterson Copyright Award from the American Library Association, and he received the Mark T. Banner Award from the American Bar Association. He has degrees from Northwestern and Washington universities, and a Ph.D. from UCLA. He is the author of numerous publications including the book, 
Copyright Law for Librarians and Educators
(4
th
 ed. forthcoming, 2018).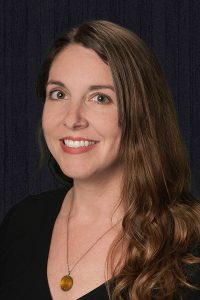 Erin DeWitt Miller is an Associate Librarian, PhD Candidate, and Head of the Media and Discovery Park Libraries at the University of North Texas. She is an active member of the American Library Association's Video Round Table, currently serving as Chair of the Program Committee, and serves on the Board of the National Media Market as well as the Alexander Street Press Advisory Board. Her research interests include information seeking behavior and user interaction that involve video as an information format.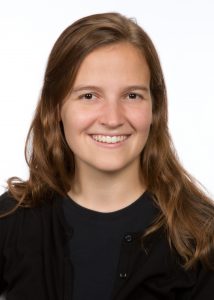 Ana Enriquez is the Scholarly Communications Outreach Librarian at the Penn State Libraries. She has worked at the University of Michigan Library and at the Berkman Center for Internet & Society at Harvard as the head teaching fellow for CopyrightX. In addition to CopyrightX, she has taught at Northeastern University, Ithaca College, and for ACRL eLearning. She is a graduate of Berkeley Law and Harvard College (A.B. in history and literature).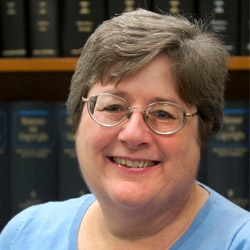 Donna L. Ferullo is the Interim Associate Dean for Academic Affairs for Libraries, Director of the University Copyright Office and Professor of Library Science at Purdue University.  She advises the University on copyright compliance issues and is responsible for educating the University community on their rights and responsibilities under the copyright law. Ms. Ferullo is also the Libraries interim associate dean for academic affairs where she is responsible for oversight of seven libraries. Ms. Ferullo holds a Doctor of Jurisprudence degree from Suffolk University Law School; a Masters of Library Science degree from the University of Maryland; and a Bachelor of Arts degree in Communications from Boston College.  Ms. Ferullo is a member of the Massachusetts Bar, Indiana Bar and the United States Supreme Court Bar. Ms. Ferullo's recently published book is entitled "Managing Copyright in Higher Education". She has also published articles and given many presentations on copyright and its impact on higher education and libraries.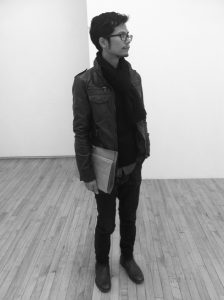 Kiowa Hammons has over 10 years in rights clearance and research, with an emphasis on art and culture. He is currently the Rights Clearance Coordinator at The New York Public Library; focusing primarily on intellectual property research for the institution's collections, metadata implementation, and library policy. Previously Kiowa worked in rights clearance at Penguin Random House, and for over 5 years in rights management for the Whitney Museum of American Art–facilitating image reproduction requests and overseeing photography of their permanent collection and exhibitions. His experience at the Whitney as well as interning for a number of art galleries and independent publishers in New York and San Francisco forged a strong passion for the arts; which he has taken into both his professional career and creative practice. Kiowa hold a Masters in Library and Information Science from the Pratt Institute, with an emphasis on Information Policy, Art Librarianship, and Archives.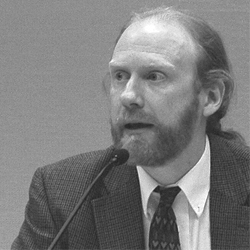 Eric Harbeson is a research librarian at the University of Colorado at Boulder. He holds master's degrees in music from Cleveland State University, and in Library and Information Science from the University of Illinois at Urbana-Champaign. Eric is a recognized leader in music copyright research, and is a vocal advocate for the interests of libraries and archives information policy interests. For his research on copyright and institutionally-produced sound recordings, he was the inaugural winner of the American Library Association's Robert L. Oakley Memorial Scholarship, which honors early-to-mid-career librarians researching intellectual property and public policy issues for libraries.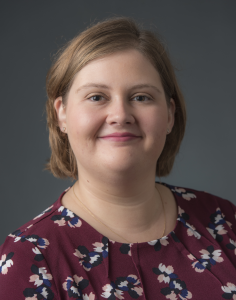 Raven Lanier is a Copyright Specialist at the University of Michigan Library Copyright Office and the Office of Academic Innovation. In her role she teaches faculty, staff, and students about Creative Commons and helps them apply the licenses to anything from syllabi to research articles to online courses. Her work focuses on making copyright law engaging and understandable, consulting on issues involving copyright and online education, and helping the U-M community leverage Creative Commons licensed works. Raven has a BA in Philosophy and a BS in Political Science from Southeast Missouri State University. She received her JD from the University of Michigan Law School.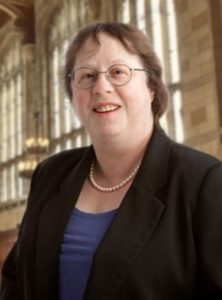 Jessica Litman, the John F. Nickoll Professor of Law, is the author of Digital Copyright and the coauthor, with Jane Ginsburg and Mary Lou Kevlin, of the casebook Trademarks and Unfair Competition Law: Cases and Materials. Before rejoining the Michigan faculty in 2006, Professor Litman was a professor of law at Wayne State University in Detroit, a visiting professor at New York University School of Law and at American University Washington College of Law, as well as a professor at Michigan Law from 1984 to 1990. In addition, she has taught copyright law at the University of Tokyo as part of the Law Faculty Exchange Program. Professor Litman is a past trustee of the Copyright Society of the USA, a past chair of the Association of American Law Schools Section on Intellectual Property, and a past member of the Future of Music Coalition's advisory council and the advisory board for Public Knowledge. She is an adviser for the American Law Institute's Restatement of Copyright, a director of the American Trademark Law Society, and a member of the advisory board of Cyberspace Law Abstracts. She graduated from Reed College, earned an MFA at Southern Methodist University, and holds a JD from Columbia Law School.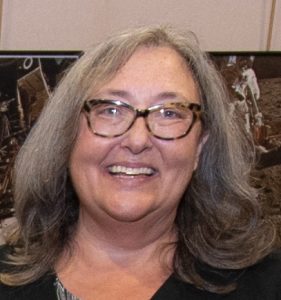 Sarah McCleskey is academic librarian with over 25 years' experience in a variety of institutions, Sarah McCleskey has been Head of Resource and Collection Services at Hofstra University Library since 2004 and previously held positions at Clemson University and University of North Carolina at Chapel Hill, working with film and media, architecture and the fine arts. She has expertise in project planning and management, collection management, copyright and scholarly communication, licensing, film programming, fundraising, and personnel management. She is a frequently published author and professionally active, with experience organizing and facilitating at numerous conferences. Sarah serves on the Academic Libraries Video Trust advisory board, and has just completed a three year term on the editorial board of the Journal of Copyright in Education & Librarianship. Sarah holds both an MSLS and MA from University of North Carolina at Chapel Hill and a BA in Latin and Politics from Randolph-Macon Woman's College.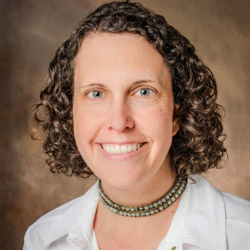 Carla Myers serves as Assistant Professor and Coordinator of Scholarly Communications for the Miami University Libraries. Her professional presentations and publications focus on fair use, copyright in the classroom, and library copyright issues.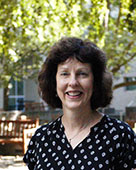 Michelle Polchow supports the management of online research resources, troubleshooting access for journal subscriptions and eBooks. She coordinates with library colleagues, vendors, publishers, and the California Digital Library to support UC Davis library users, regardless of their location. As a graduate from Catholic University, she earned an MS in Library and Information Science. Experience includes academic libraries, content management for U.S. News & World Report, and volunteering for The Textile Museum's Jenkins Library in Washington, D.C. She is an advocate for understanding and promoting library e-rights, including lecturer for Catholic University's Copyright Institute.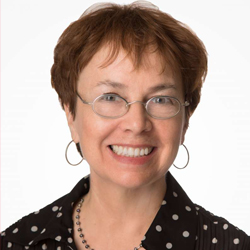 Carrie Russell
is the Director for the Program on Public Access to Information for the American Library Association's Office for Information Technology Policy (OITP). She has worked for OITP since 1999, where she expanded into the areas of international copyright, accessibility, and e-books. Carrie was the recipient of the 2001 ALA Staff Achievement Award, and the 2013 ABC-CLIO/Greenwood Award for Best Book in Library Literature for
Copyright: An Everyday Guide for K-12 Librarians and Educators
. She also authored
Complete Copyright: An Everyday Guide for Librarians
, now in its second edition. Carrie has a Masters in Library and Information Science (MLIS) from the University of Wisconsin-Milwaukee and a Master of Arts (media arts with an emphasis on the political economy of information) from the University of Arizona.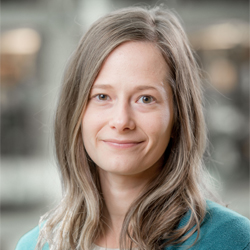 Maria Scheid is Copyright Services Coordinator with Copyright Services at The Ohio State University Libraries. She provides information on copyright to faculty, staff, and students of the university active in teaching, research, and scholarship. She works with units in the Libraries and across campus, providing resources and support on issues ranging from using materials to author rights. Prior to joining The Ohio State University Libraries, Maria was engaged in policy work in the area of early childhood education. She received her J.D. from The Ohio State University Moritz College of Law.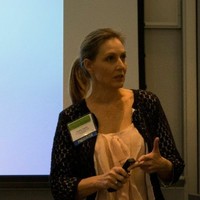 Tucker Taylor is Head of Circulation and Educational Films at Thomas Cooper Library at the University of South Carolina. Having served over 20 years in access services, she is keenly interested in how copyright and licensing affect our abilities to provide access to information. She is also a founder and co-chair of SCLA's Scholarly Communications Interest Group.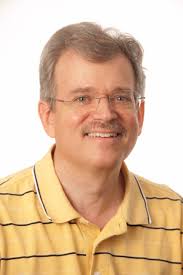 John Schlipp has written a new textbook entitled Intellectual Property and Information Rights for Librarians (ABC Clio: Libraries Unlimited). This book is also a valuable reference resource on intellectual property and information rights for today's information professionals and educators. Professor John Schlipp (schlippj1@nku.edu) serves as Intellectual Property Librarian at the W. Frank Steely Library of Northern Kentucky University in Highland Heights, KY, where he manages the library's Intellectual Property Awareness Center (IPAC).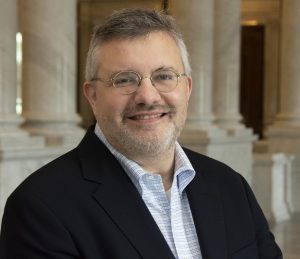 Chris Weston is senior counsel in the Office of Policy and International Affairs of the U.S. Copyright Office. Chris has many years of domestic copyright law and policy experience, including authoring the Office's 2017 Discussion Document on the section 108 exceptions for libraries and archives, and co-authoring Office studies on moral rights, pre-1972 sound recordings, and orphan works and mass digitization. He has also worked extensively on joint Copyright Office-Library of Congress projects. His international portfolio includes South America and the European Union. Chris joined the Copyright Office in 2008, after working at the Library of Congress, primarily with the Section 108 Study Group. He graduated cum laude from the Georgetown University Law Center in 2001, and has a B.A. from Wesleyan University. Prior to his legal career he spent six years in the music industry.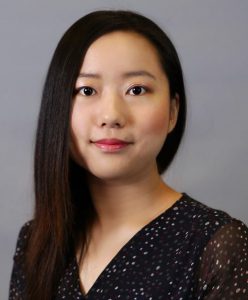 Yuanxiao is a copyright specialist within the University of Michigan Library Copyright Office. She advises the Library and the University community on copyright matters. Yuanxiao received her undergraduate degree in English Literature and International Studies from Rhodes College and her Juris Doctorate from the University of Michigan Law School.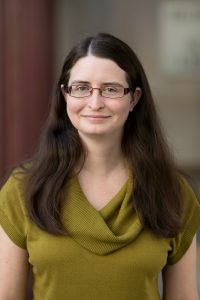 Katie Zimmerman is a Scholarly Communications and Licensing Librarian at MIT where she heads the Libraries' Rights Working Group which conducts rights assessments for Libraries collections and lead their Public Domain Day 2019 digitization efforts. Her work focuses on copyright and licensing issues for libraries, archives, and universities. She graduated from Harvard Law School in 2016, and is a licensed attorney in Massachusetts. She also teaches CopyrightX: Libraries, an online copyright course for the LAM community.