2020 Presenters Include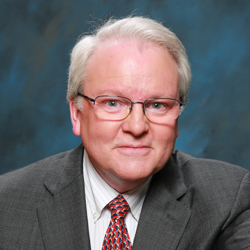 Kenneth D. Crews
is an attorney, author, professor, and international copyright consultant. For nearly 30 years, his research, policymaking, and teaching have centered on copyright issues related to education and research. He joined the law faculty at Indiana University in 1994, where he established and directed the nation's first university-based copyright office.  In 2008 Professor Crews made the move to Columbia University to teach in the law school and establish a similar copyright policy office.  He recently returned to his home city of Los Angeles and joined a law firm, where he represents universities, libraries, authors, publishers, and clients in the entertainment industry. Dr. Crews was the first recipient of the Patterson Copyright Award from the American Library Association, and he received the Mark T. Banner Award from the American Bar Association. He has degrees from Northwestern and Washington universities, and a Ph.D. from UCLA. He is the author of numerous publications including the book, 
Copyright Law for Librarians and Educators
(4
th
 ed. forthcoming, 2018).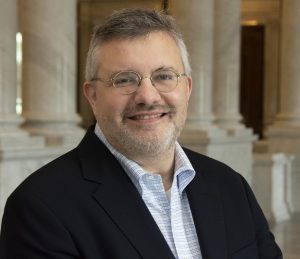 Chris Weston is senior counsel in the Office of Policy and International Affairs of the U.S. Copyright Office. Chris has many years of domestic copyright law and policy experience, including authoring the Office's 2017 Discussion Document on the section 108 exceptions for libraries and archives, and co-authoring Office studies on moral rights, pre-1972 sound recordings, and orphan works and mass digitization. He has also worked extensively on joint Copyright Office-Library of Congress projects. His international portfolio includes South America and the European Union. Chris joined the Copyright Office in 2008, after working at the Library of Congress, primarily with the Section 108 Study Group. He graduated cum laude from the Georgetown University Law Center in 2001, and has a B.A. from Wesleyan University. Prior to his legal career he spent six years in the music industry.