2020 Presenters Include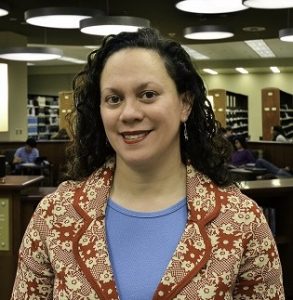 Emilie Algenio
is a librarian, author, and speaker. For nearly 20 years, she has worked in academic libraries. She started her career as the Library Resident, followed by her position as the Consortia Resources Coordinator. Emilie is currently the Copyright/Fair Use Librarian for the Texas A&M University Libraries, focusing on education and outreach. She has an MLIS from Simmons College, and is a graduate of Harvard University's "CopyrightX." By combining her expertise in copyright with a desire to empower interested colleagues, she wrote "
Making the Transition as the New Copyright Librarian
," influencing the organizers to choose this year's conference theme, "Becoming a Copyright Librarian."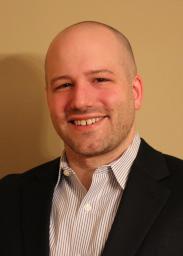 Justin Bonfiglio is a copyright specialist at the University of Michigan Library's Copyright Office. He started working at U-M on the IMLS funded Copyright Review Management System, an effort to identify public domain works in HathiTrust. He currently provides copyright-related support to the Library and information about copyright for members of the U-M community and broader public. Justin has a BA from Dartmouth College and a MLIS from the School of Information Sciences at the University of Pittsburgh. He received his JD from the University of Michigan Law School.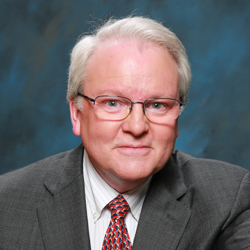 Kenneth D. Crews
is an attorney, author, professor, and international copyright consultant. For nearly 30 years, his research, policymaking, and teaching have centered on copyright issues related to education and research. He joined the law faculty at Indiana University in 1994, where he established and directed the nation's first university-based copyright office. In 2008 Professor Crews made the move to Columbia University to teach in the law school and establish a similar copyright policy office. He recently returned to his home city of Los Angeles and joined a law firm, where he represents universities, libraries, authors, publishers, and clients in the entertainment industry. Dr. Crews was the first recipient of the Patterson Copyright Award from the American Library Association, and he received the Mark T. Banner Award from the American Bar Association. He has degrees from Northwestern and Washington universities, and a Ph.D. from UCLA. He is the author of numerous publications including the book,
Copyright Law for Librarians and Educators, 4th ed
.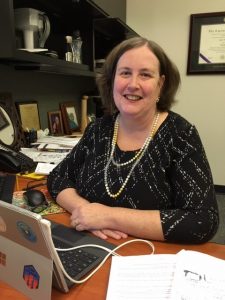 Anne T. Gilliland is the Scholarly Communications Officer at the University of North Carolina, Chapel Hill, where she offers classes, presentations, consultations, and guidance on copyright and related issues for the university community. After several decades of work as an academic librarian and for OhioLINK, an academic library consortium, Anne went to law school in mid-life. She worked as the head of the Ohio State University Health Sciences Copyright Office before coming to Carolina in 2012. Her research interests include copyright issues in the academy and privacy issues pertaining to archives and special collections.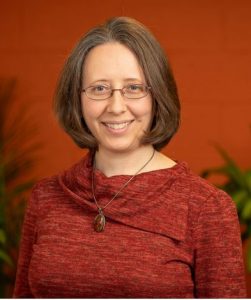 Kristina Hall
manages the Copyright Review Program for HathiTrust. She started working on this program when it was funded by an IMLS grant at the University of Michigan Library Copyright Office to review books from the UK, Canada, and Australia. Since then it has become an ongoing operational program of HathiTrust and received the 2016 L. Ray Patterson Award from the American Library Association. Over 50 copyright reviewers from HathiTrust member institutions work in an online interface to asses the copyright of 120,000 US state government documents and 414,000 US monographs. Kristina is currently starting up a new project with 30 people to review the copyright of 50,000 commonwealth government publications. She is a co-author of the book "Finding the Public Domain"
available online at Michigan Publishing
.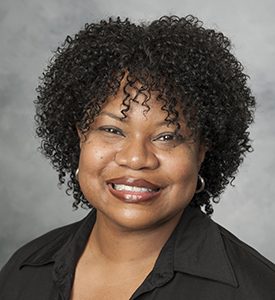 Pia M. Hunter joined the law library faculty at the University of Illinois College of Law as a Teaching Assistant Professor in August 2018. She holds a J.D. from the University of Illinois College of Law and a Master of Science from the School of Information Science at the University of Illinois. Prior to joining the law library faculty, she served as Visiting Assistant Professor and Copyright and Reserve Services Librarian at the University of Illinois at Chicago (UIC) where she researched and developed best practices for copyright and fair use for instruction for the UIC campus.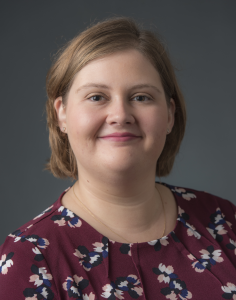 Raven Lanier is a Copyright Specialist at the University of Michigan Library Copyright Office and the Office of Academic Innovation. In her role she teaches faculty, staff, and students about Creative Commons and helps them apply the licenses to anything from syllabi to research articles to online courses. Her work focuses on making copyright law engaging and understandable, consulting on issues involving copyright and online education, and helping the U-M community leverage Creative Commons licensed works. Raven has a BA in Philosophy and a BS in Political Science from Southeast Missouri State University. She received her JD from the University of Michigan Law School.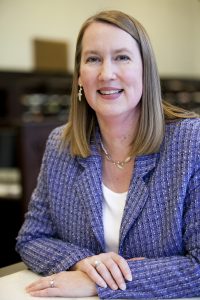 Lisa A. Macklin leads the Research, Engagement, and Scholarly Communications division, which includes Collection Management, Research and Engagement (three teams of subject librarians for Humanities, International Area Studies, and Sciences and Social Sciences), Instruction and Engagement, Assessment and User Experience, and Scholarly Communications. Her interests include the application of copyright law to teaching, research and publishing; transformations in scholarship and publishing, including new models of scholarship in digital form and the Open Access movement.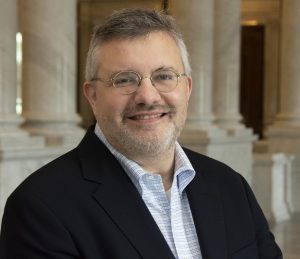 Chris Weston is senior counsel in the Office of Policy and International Affairs of the U.S. Copyright Office. Chris has many years of domestic copyright law and policy experience, including authoring the Office's 2017 Discussion Document on the section 108 exceptions for libraries and archives, and co-authoring Office studies on moral rights, pre-1972 sound recordings, and orphan works and mass digitization. He has also worked extensively on joint Copyright Office-Library of Congress projects. His international portfolio includes South America and the European Union. Chris joined the Copyright Office in 2008, after working at the Library of Congress, primarily with the Section 108 Study Group. He graduated cum laude from the Georgetown University Law Center in 2001, and has a B.A. from Wesleyan University. Prior to his legal career he spent six years in the music industry.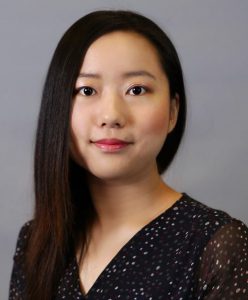 Yuanxiao is a copyright specialist within the University of Michigan Library Copyright Office. She advises the Library and the University community on copyright matters. Yuanxiao received her undergraduate degree in English Literature and International Studies from Rhodes College and her Juris Doctorate from the University of Michigan Law School.