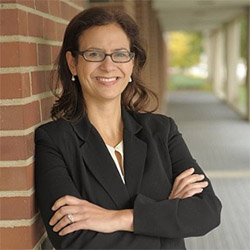 Sara Benson
is the Copyright Librarian and an Assistant Professor in the Scholarly Communication and Publishing Unit at the University of Illinois Library.  She holds a JD from the University of Houston Law Center, an LLM from Boalt Hall School of Law at Berkeley, and an MSLIS from the School of Information Science at the University of Illinois.  Prior to joining the Library, Sara was a Lecturer at the University of Illinois College of Law for ten years. Sara is the host of the Podcast ©hat ("Copyright Chat") available on iTunes at
https://itunes.apple.com/us/podcast/hat/id1228231003?mt=2
.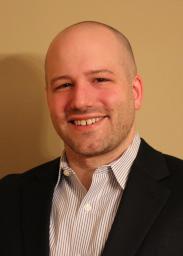 Justin Bonfiglio is a copyright specialist at the University of Michigan Library's Copyright Office. He started working at U-M on the IMLS funded Copyright Review Management System, an effort to identify public domain works in HathiTrust. He currently provides copyright-related support to the Library and information about copyright for members of the U-M community and broader public. Justin has a BA from Dartmouth College and a MLIS from the School of Information Sciences at the University of Pittsburgh. He received his JD from the University of Michigan Law School.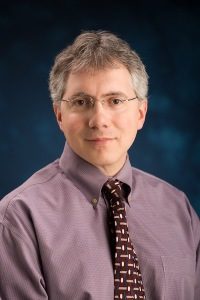 Jack Bernard has worked in the academy for over 30 years and has been with the University of Michigan's Office of the Vice President and General Counsel since 1999. During the eleven years prior to this work, Jack had been an academic administrator and/or instructor at Macalester College, Saga Daigaku (Japan), and the University of Michigan. He teaches at the University of Michigan's Schools of Law, Education, and Information, as well as at the Ford School of Public Policy. He is Chair Emeritus of the University of Michigan's Council for Disability Concerns. In 2009, Jack received the American Library Association's "L. Ray Patterson Copyright Award," as well as the First Decade Award from the National Association of College and University Attorneys. He has also been a Spence Fellow and a researcher at the National Center for Postsecondary Improvement. He received his J. D. from the University of Michigan Law School and Master's in Higher Education from the University of Michigan's Center for the Study of Higher and Postsecondary Education. Jack studied neuroscience at Macalester College in St. Paul, Minnesota.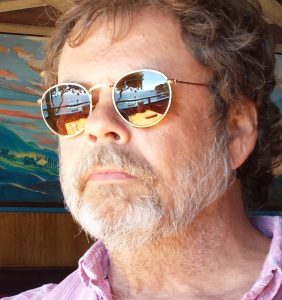 Dwayne K. Buttler serves as the first Evelyn J. Schneider Endowed Chair for Scholarly Communication at the University of Louisville and is a tenured Professor in University Libraries. Most of his teaching, work, and writing concentrates on copyright, licensing, technology, and related legal and policy concerns arising in teaching, learning, and scholarly communication. He earned a Doctor of Jurisprudence degree from the Indiana University School of Law-Indianapolis and holds a BA in Telecommunications from Indiana University Purdue University Indianapolis. Dwayne also teaches mass communication law at the University of Louisville and has led many, many workshops, invited presentations, and discussions about copyright and scholarly communication for audiences of administrators, faculty, librarians, and scholars within the library and higher education communities nationally and internationally. He has also frequently participated in various studies and roundtables held by the U.S. Copyright Office since the late 1990s addressing issues of crucial importance to libraries and the future of copyright law.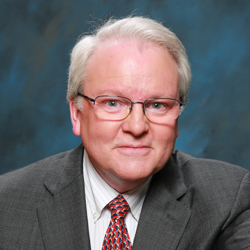 Kenneth D. Crews
is an attorney, author, professor, and international copyright consultant. For nearly 30 years, his research, policymaking, and teaching have centered on copyright issues related to education and research. He joined the law faculty at Indiana University in 1994, where he established and directed the nation's first university-based copyright office.  In 2008 Professor Crews made the move to Columbia University to teach in the law school and establish a similar copyright policy office.  He recently returned to his home city of Los Angeles and joined a law firm, where he represents universities, libraries, authors, publishers, and clients in the entertainment industry. Dr. Crews was the first recipient of the Patterson Copyright Award from the American Library Association, and he received the Mark T. Banner Award from the American Bar Association. He has degrees from Northwestern and Washington universities, and a Ph.D. from UCLA. He is the author of numerous publications including the book, 
Copyright Law for Librarians and Educators
(4
th
 ed. forthcoming, 2018).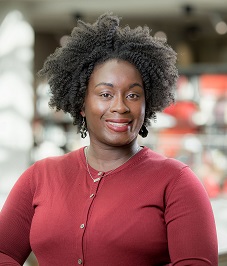 Sandra Aya Enimil is the Copyright Services Librarian and Program Director of Copyright Services at The Ohio State University Libraries. At Ohio State, Sandra provides information and resources on using copyrighted materials and assists creators in protecting their own copyright. Sandra works with individuals and departments within the Libraries and across campus. She works closely with colleagues in various academic units, Legal Affairs, and the Libraries' Special Collections and Digitization& Reformatting departments to name a few. She has also given numerous presentations on various aspects of copyright for faculty and staff at Ohio State and several other institutions. Prior to joining Ohio State, Sandra was the Archives/Copyright Manager of the Chicago Defender Newspaper. Sandra earned her Law and Masters of Library and Information Science degrees from the University of Illinois at Urbana-Champaign. Sandra has Bachelor of Arts degrees in Political Science and Psychology from the University of Michigan and a Master's degree in International Relations from the University of Ghana.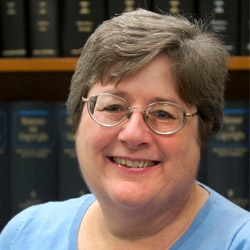 Donna L. Ferullo is the Interim Associate Dean for Academic Affairs for Libraries, Director of the University Copyright Office and Professor of Library Science at Purdue University.  She advises the University on copyright compliance issues and is responsible for educating the University community on their rights and responsibilities under the copyright law. Ms. Ferullo is also the Libraries interim associate dean for academic affairs where she is responsible for oversight of seven libraries. Ms. Ferullo holds a Doctor of Jurisprudence degree from Suffolk University Law School; a Masters of Library Science degree from the University of Maryland; and a Bachelor of Arts degree in Communications from Boston College.  Ms. Ferullo is a member of the Massachusetts Bar, Indiana Bar and the United States Supreme Court Bar. Ms. Ferullo's recently published book is entitled "Managing Copyright in Higher Education". She has also published articles and given many presentations on copyright and its impact on higher education and libraries.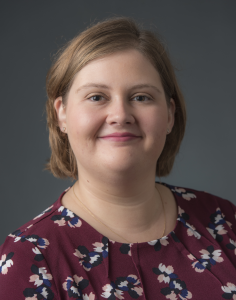 Raven Lanier is a Copyright Specialist at the University of Michigan Library Copyright Office and the Office of Academic Innovation. In her role she teaches faculty, staff, and students about Creative Commons and helps them apply the licenses to anything from syllabi to research articles to online courses. Her work focuses on making copyright law engaging and understandable, consulting on issues involving copyright and online education, and helping the U-M community leverage Creative Commons licensed works. Raven has a BA in Philosophy and a BS in Political Science from Southeast Missouri State University. She received her JD from the University of Michigan Law School.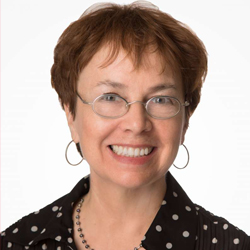 Carrie Russell
is the Director for the Program on Public Access to Information for the American Library Association's Office for Information Technology Policy (OITP). She has worked for OITP since 1999, where she expanded into the areas of international copyright, accessibility, and e-books. Carrie was the recipient of the 2001 ALA Staff Achievement Award, and the 2013 ABC-CLIO/Greenwood Award for Best Book in Library Literature for
Copyright: An Everyday Guide for K-12 Librarians and Educators
. She also authored
Complete Copyright: An Everyday Guide for Librarians
, now in its second edition. Carrie has a Masters in Library and Information Science (MLIS) from the University of Wisconsin-Milwaukee and a Master of Arts (media arts with an emphasis on the political economy of information) from the University of Arizona.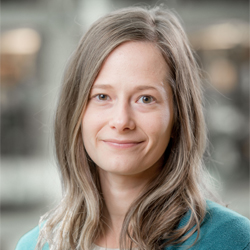 Maria Scheid is Copyright Services Coordinator with Copyright Services at The Ohio State University Libraries. She provides information on copyright to faculty, staff, and students of the university active in teaching, research, and scholarship. She works with units in the Libraries and across campus, providing resources and support on issues ranging from using materials to author rights. Prior to joining The Ohio State University Libraries, Maria was engaged in policy work in the area of early childhood education. She received her J.D. from The Ohio State University Moritz College of Law..