2021 Presenters Include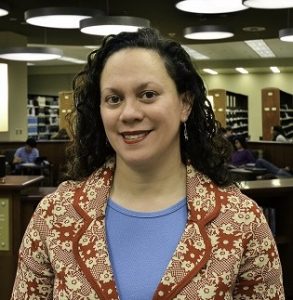 Emilie Algenio
is a librarian, author, and speaker. For nearly 20 years, she has worked in academic libraries. She started her career in academia as a Library Resident, worked for a number of state flagship universities, and is currently the OER and Scholarly Communications Librarian for George Mason University Libraries. She has an MLIS from Simmons College, and is a graduate of Harvard University's "CopyrightX." By combining her expertise in copyright with a desire to empower interested colleagues, she wrote "
Making the Transition as the New Copyright Librarian
," influencing the organizers to choose this year's conference theme, "Becoming a Copyright Librarian."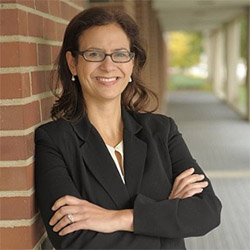 Sara Benson
is the Copyright Librarian and an Assistant Professor in the Scholarly Communication and Publishing Unit at the University of Illinois Library.  She holds a JD from the University of Houston Law Center, an LLM from Boalt Hall School of Law at Berkeley, and an MSLIS from the School of Information Science at the University of Illinois.  Prior to joining the Library, Sara was a Lecturer at the University of Illinois College of Law for ten years. Sara is the host of the Podcast ©hat ("Copyright Chat") available on iTunes at
https://itunes.apple.com/us/podcast/hat/id1228231003?mt=2
.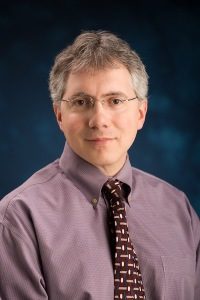 Jack Bernard has worked in the academy for over 30 years and has been with the University of Michigan's Office of the Vice President and General Counsel since 1999. During the eleven years prior to this work, Jack had been an academic administrator and/or instructor at Macalester College, Saga Daigaku (Japan), and the University of Michigan. He teaches at the University of Michigan's Schools of Law, Education, and Information, as well as at the Ford School of Public Policy. He is Chair Emeritus of the University of Michigan's Council for Disability Concerns. In 2009, Jack received the American Library Association's "L. Ray Patterson Copyright Award," as well as the First Decade Award from the National Association of College and University Attorneys. He has also been a Spence Fellow and a researcher at the National Center for Postsecondary Improvement. He received his J. D. from the University of Michigan Law School and Master's in Higher Education from the University of Michigan's Center for the Study of Higher and Postsecondary Education. Jack studied neuroscience at Macalester College in St. Paul, Minnesota.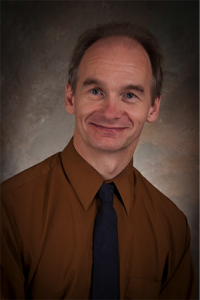 Paul Bond is the Instruction and Outreach Librarian and OER Coordinator at SUNY Broome Community College. He has published and presented internationally (meaning he went to Canada once) on topics relating to open education and information literacy. He also sometimes leads the notorious open online digital storytelling course, ds106.
.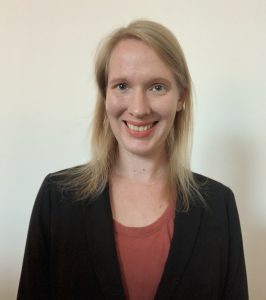 Rachel Brooke is the Interim Executive Director at Authors Alliance, a nonprofit organization representing the interests of authors who want to take advantage of the digital age to share their creations with readers, promote the ongoing progress of knowledge, and advance the public good. She supports Authors Alliance's educational and advocacy efforts by engaging with policymakers and creating educational resources to better serve the interests of authors who write to be read, including authoring a guide to third-party permissions. Rachel has a BA from Oberlin College and JD from NYU School of Law.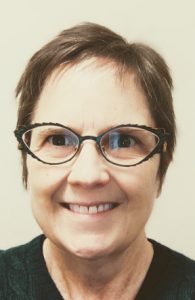 Laura Burtle is an Associate Dean in the Georgia State University Library, with responsibility for Collections & Discovery, Resource Acquisitions, Digital Library Services, and Scholarly Communications. She provides copyright guidance to students and faculty, including teaching about fair use and permissions and understanding publication contracts and open access. She earned a B.A. from the College of William and Mary, an M.S. in Library Science from the University of North Carolina Chapel Hill, and a J.D. from Georgia State University, with a Certificate in Intellectual Property Law.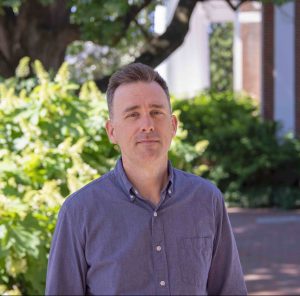 Brandon Butler is the first Director of Information Policy at the University of Virginia Library. He provides guidance and education to the Library and its user community on intellectual property and related issues, and advocates on the Library's behalf for provisions in law and policy at the federal, state, local, and campus level that enable broad access to information in support of education and research. Butler is the author or co-author of a range of articles, book chapters, guides, presentations, and infographics about copyright, with a focus on libraries and the fair use doctrine. Before joining the UVA Library, Brandon was the Practitioner-in-Residence at the Glushko-Samuelson Intellectual Property Law Clinic at the Washington College of Law at American University in Washington, D.C., where he supervised clinic student attorneys who represented clients in a variety of IP matters. He also taught traditional law courses, including Copyright and Fair Use in Practice. Before teaching at the law school, Butler was the Director of Public Policy Initiatives at the Association of Research Libraries (ARL), an association of 125 academic and research libraries in North America. After graduating from law school, Butler was an associate in the Media and Information Technologies practice group at the Washington, D.C., law firm Dow Lohnes PLLC (now Cooley LLP). He received his J.D. from the University of Virginia School of Law where he was an editor at the Journal of Law and Politics, obtained an M.A. in philosophy from the University of Texas, and did his undergraduate degree at the University of Georgia.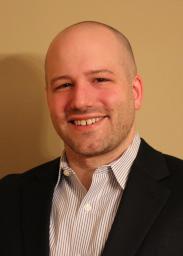 Justin Bonfiglio is a copyright specialist at the University of Michigan Library's Copyright Office. He started working at U-M on the IMLS funded Copyright Review Management System, an effort to identify public domain works in HathiTrust. He currently provides copyright-related support to the Library and information about copyright for members of the U-M community and broader public. Justin has a BA from Dartmouth College and a MLIS from the School of Information Sciences at the University of Pittsburgh. He received his JD from the University of Michigan Law School.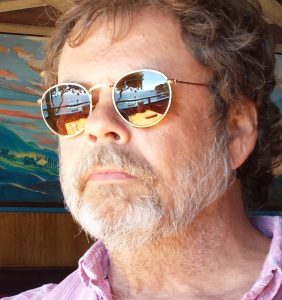 Dwayne K. Buttler serves as the first Evelyn J. Schneider Endowed Chair for Scholarly Communication at the University of Louisville and is a tenured Professor in University Libraries. Most of his teaching, work, and writing concentrates on copyright, licensing, technology, and related legal and policy concerns arising in teaching, learning, and scholarly communication. He earned a Doctor of Jurisprudence degree from the Indiana University School of Law-Indianapolis and holds a BA in Telecommunications from Indiana University Purdue University Indianapolis. Dwayne also teaches mass communication law at the University of Louisville and has led many, many workshops, invited presentations, and discussions about copyright and scholarly communication for audiences of administrators, faculty, librarians, and scholars within the library and higher education communities nationally and internationally. He has also frequently participated in various studies and roundtables held by the U.S. Copyright Office since the late 1990s addressing issues of crucial importance to libraries and the future of copyright law.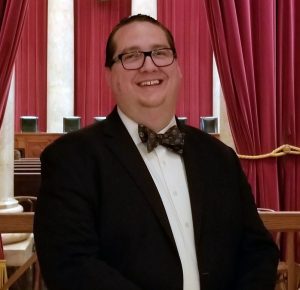 Kyle K. Courtney is the Copyright Advisor for Harvard University, working out of the Office for Scholarly Communication. He works closely with Harvard Library to establish a culture of shared understanding of copyright issues among Harvard staff, faculty, and students. His work at Harvard also includes a role as the copyright and information policy advisor for HarvardX/edX. His "Copyright First Responders" initiative was profiled in Library Journal in 2013, and he was named a National Academic Library Mover & Shaker in 2015. In 2014, he founded Fair Use Week, now an international celebration sponsored annually by over 100+ universities, libraries, and other institutions. He also currently teaches research sessions at Harvard Law School, training first year law students on the fundamentals of legal research as part of the Legal Research and Writing program. He recently won a Knight Foundation Grant to develop technology for crowdsourcing copyright and fair use decisions. He holds a J.D. with distinction in Intellectual Property Law and an MSLIS. He is a published author and nationally recognized speaker on the topic of copyright, technology, libraries, and the law. His writing has appeared in Politico, Slate, Library Journal, and other publications. Kyle's most recent book is titled MOOC's and Libraries, published by Rowman & Littlefield, Ltd. His blog is at http://kylecourtney.com and he can be found on Twitter @KyleKCourtney.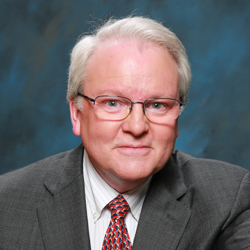 Kenneth D. Crews
is an attorney, author, professor, and international copyright consultant. For nearly 30 years, his research, policymaking, and teaching have centered on copyright issues related to education and research. He joined the law faculty at Indiana University in 1994, where he established and directed the nation's first university-based copyright office. In 2008 Professor Crews made the move to Columbia University to teach in the law school and establish a similar copyright policy office. He recently returned to his home city of Los Angeles and joined a law firm, where he represents universities, libraries, authors, publishers, and clients in the entertainment industry. Dr. Crews was the first recipient of the Patterson Copyright Award from the American Library Association, and he received the Mark T. Banner Award from the American Bar Association. He has degrees from Northwestern and Washington universities, and a Ph.D. from UCLA. He is the author of numerous publications including the book,
Copyright Law for Librarians and Educators, 4th ed
.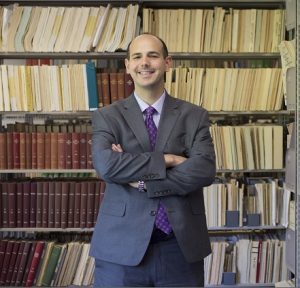 Will Cross is the Director of the Copyright & Digital Scholarship Center in the NCSU Libraries, an instructor in the UNC SILS, and an OER Research Fellow. Trained as a lawyer and librarian, he guides policy, speaks, and writes on open culture and navigating legal uncertainty. As presenter coordinator for the ACRL Scholarly Communication Roadshow, Will has developed training materials and workshops for international audiences from Ontario to Abu Dhabi. Will serves as co-PI on three IMLS-funded projects. One is focused on developing OER for teaching scholarly communication, a second is focused on the development of an "Open Textbook Toolkit" that leverages library publishing services to support open pedagogy, and the third is dedicated to developing a three-day Copyright Institute to train librarians about copyright and related issues.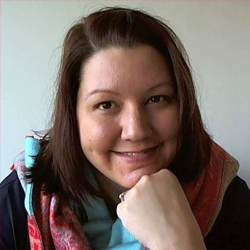 Kathleen DeLaurenti is Head Librarian of the Peabody Institute of The Johns Hopkins University's Arthur Friedheim Music Library. Before joining Peabody, she most recently served as Arts Librarian, Open Education Coordinator, and Scholarly Communication Librarian at The College of William & Mary. Kathleen has been active in the Music Library Association (MLA) Legislation Committee and chaired the Best Practices for Fair Use in Music Collections Task Force. She has also been a member of the Copyright Education Sub-Committee of the American Library Association (ALA) and won the ALA Robert Oakley Memorial Scholarship for Copyright Research in 2015. A former chair of the MLA Atlantic Chapter, Kathleen currently serves as the inaugural Open Access Editor of MLA. She holds an MLIS from the University of Washington and a BFA in Vocal Performance from Carnegie Mellon University.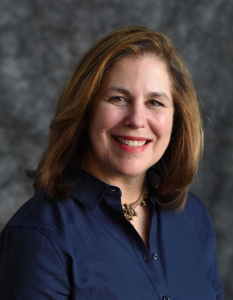 Rina Elster Pantalony obtained her undergraduate degree in Political Science with Honors from Dalhousie University at Halifax, Canada and her JD from the Schulich School of Law, Dalhousie University. She is admitted to practice as a member of the Law Society of Upper Canada. Ms. Pantalony practiced intellectual property law with the Department of Justice, Canada, as principal intellectual property counsel to the Library and Archives of Canada. Prior experience also includes an appointment as director of licensing for a joint Internet venture between The Tate, London and the Museum of Modern Art, New York and legal counsel to the Virtual Museum of Canada, an online exhibition partnership between the Canadian Heritage Information Network (CHIN) and Canada's museums. For ten years until 2014, she was faculty in the Moving Image Archive Preservation Program at the Tisch School of the Arts, New York University, where she taught courses in copyright law and policy. From 2013 until 2019, Ms. Elster Pantalony chaired the Legal Affairs Committee of the International Council of Museums and is recognized as an expert in intellectual property management for cultural heritage organizations by the World Intellectual Property Organization (WIPO). Her publication, Managing Intellecual Property for Museums, a second edition, was published by WIPO in 2013. Ms. Elster Pantalony was appointed Director of Copyright Advisory Services, Columbia University in the fall of 2014.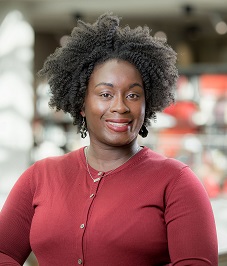 Sandra Aya Enimil is the Copyright Librarian and Contracting Specialist at Yale University Library. At Yale, Sandra is the Chair of the License Review Team and provides consultation on licenses of all types for the Library. Sandra also provides information and resources on using copyrighted materials and assists creators in protecting their own copyright. Sandra collaborates with individuals and departments within the Library and across campus. She has given numerous presentations on various aspects of copyright. Prior to this role, she was the Copyright Services Librarian at Ohio State University Libraries. Sandra is committed to diversity, equity, and inclusion (DEI) and is interested in the intersection of DEI and intellectual property. Sandra earned her Law and MSLIS degrees from the University of Illinois at Urbana-Champaign. Sandra has BAs in Political Science and Psychology from the University of Michigan and an MA in International Relations from the University of Ghana.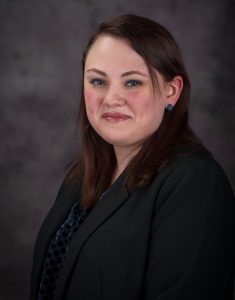 Emily G. Finch is the Scholarly Communication and Copyright Librarian and an Assistant Professor at Kansas State University Libraries' Center for the Advancement of Digital Scholarship. Emily supports K-State's land-grant mission through her advocacy for open scholarship, commitment to research best practices, and support for innovative scholarship. She is the coordinator of the K-State Open Access Publishing Fund, manages New Prairie Press's monograph publishing, and offers administrative support for the Open/Alternative Textbook Initiative. Emily provides education and support on copyright, public licenses, OER development, open scholarship, rights management, and publishing.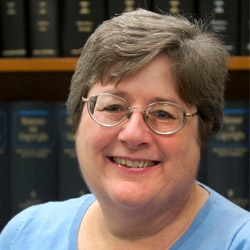 Donna L. Ferullo is the Interim Associate Dean for Academic Affairs for Libraries, Director of the University Copyright Office and Professor of Library Science at Purdue University.  She advises the University on copyright compliance issues and is responsible for educating the University community on their rights and responsibilities under the copyright law. Ms. Ferullo is also the Libraries interim associate dean for academic affairs where she is responsible for oversight of seven libraries. Ms. Ferullo holds a Doctor of Jurisprudence degree from Suffolk University Law School; a Masters of Library Science degree from the University of Maryland; and a Bachelor of Arts degree in Communications from Boston College.  Ms. Ferullo is a member of the Massachusetts Bar, Indiana Bar and the United States Supreme Court Bar. Ms. Ferullo's recently published book is entitled "Managing Copyright in Higher Education". She has also published articles and given many presentations on copyright and its impact on higher education and libraries.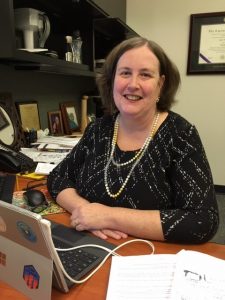 Anne T. Gilliland is the Scholarly Communications Officer at the University of North Carolina, Chapel Hill, where she offers classes, presentations, consultations, and guidance on copyright and related issues for the university community. After several decades of work as an academic librarian and for OhioLINK, an academic library consortium, Anne went to law school in mid-life. She worked as the head of the Ohio State University Health Sciences Copyright Office before coming to Carolina in 2012. Her research interests include copyright issues in the academy and privacy issues pertaining to archives and special collections.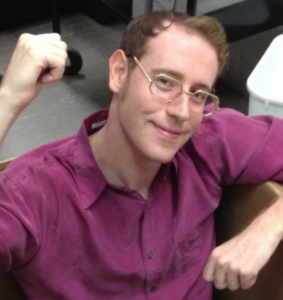 Gabe Galson is a Technology Projects Librarian at Temple U, where he project-manages tech and web initiatives. He serves on the DPLA's Rights Statements Working Group and the PA Digital DPLA hub, and has a background in archives & digitization.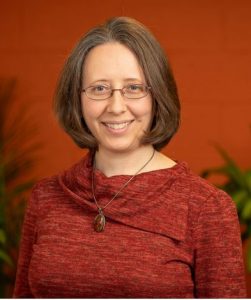 Kristina Hall
manages the Copyright Review Program for HathiTrust. She started working on this program when it was funded by an IMLS grant at the University of Michigan Library Copyright Office to review books from the UK, Canada, and Australia. Since then it has become an ongoing operational program of HathiTrust and received the 2016 L. Ray Patterson Award from the American Library Association. Over 50 copyright reviewers from HathiTrust member institutions work in an online interface to asses the copyright of 120,000 US state government documents and 414,000 US monographs. Kristina is currently starting up a new project with 30 people to review the copyright of 50,000 commonwealth government publications. She is a co-author of the book "Finding the Public Domain"
available online at Michigan Publishing
.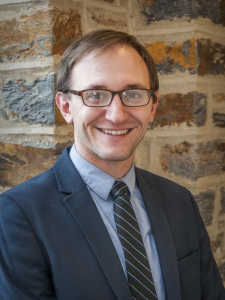 Dave Hansen is responsible for Duke University Libraries' general research services and collections. His division of the library includes support for Duke researchers across the scholarly communication lifecycle, from the development of the library collections in anticipation of researcher information needs, access and delivery of materials to users, guidance on information access and research techniques, and support in creating and disseminating research and evaluating its real-world impact. His background is in intellectual property law. Before coming to Duke he was Clinical Assistant Professor and Faculty Research Librarian at UNC School of Law. Before that, he was a fellow at UC Berkeley Law in its Digital Library Copyright Project. His law degree is from UNC-Chapel Hill, where he also earned his M.S. in Library Science. His B.S. in Economics is from UNC Charlotte, which is near his hometown of Belmont, NC. Dave, his three daughters (7yrs, 5yrs, and 18 months) and his wife, Janice (a Duke alum, PhD in German '15) live in an 1840's farmhouse–located on "Tobacco Rd"–about 30 minutes from campus.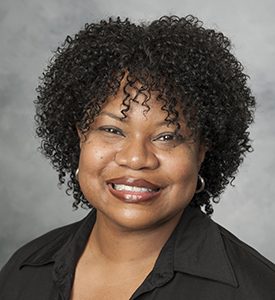 Pia M. Hunter joined the law library faculty at the University of Illinois College of Law as a Teaching Assistant Professor in August 2018. She holds a J.D. from the University of Illinois College of Law and a Master of Science from the School of Information Science at the University of Illinois. Prior to joining the law library faculty, she served as Visiting Assistant Professor and Copyright and Reserve Services Librarian at the University of Illinois at Chicago (UIC) where she researched and developed best practices for copyright and fair use for instruction for the UIC campus.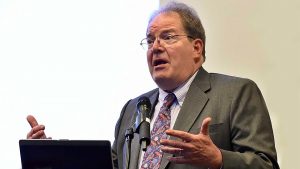 Peter Jaszi is a Professor Emeritus at American University Washington College of Law, who writes and lectures about copyright law in historical and cultural contexts. He was a founder of the school's Glushko-Samuelson Intellectual Property Law Clinic and its Program on Intellectual Property and Information Justice. Having served as a Trustee of the Copyright Society of the U.S.A., Professor Jaszi remains a member of its journal's editorial board. During 1993, Professor Jaszi served as a member of the Librarian of Congress's Committee on Copyright Registration and Deposit, and from 1994 to 2000, he was a principle organizer of the Digital Future Coalition. Since 2005, he has been working with Prof. Patricia Aufderheide to help creative communities develop fair use guidance documents that reflect their particular problems and practices. A new edition of their book, Reclaiming Copyright, was published in 2018 by the University of Chicago Press. In 2007, Professor Jaszi received the American Library Association's L. Ray Patterson Copyright Award.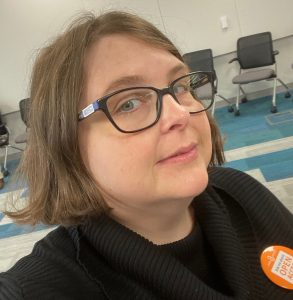 Brandy Karl is the Head of the Office of Scholarly Communications and Copyright at Penn State University. She advises the Libraries on copyright matters, helps craft University policy and strategy to provide the fullest access to collections, and supports the University's mission with outreach, education, and consultations.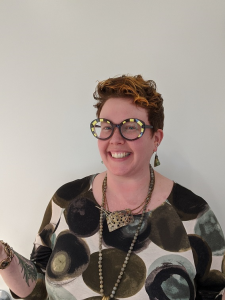 Molly Keener is the Director of Digital Initiatives & Scholarly Communication at Wake Forest University, where she consults with faculty, students, and staff on copyright, open access, publishing, and digital scholarship. As head of the Digital Initiatives & Scholarly Communication department, Keener ensures the library is advancing services and innovative opportunities for faculty and students to explore and expand their engagement with digital scholarship and digital pedagogy. She joined the library faculty in October 2009 and holds a BA from the University of North Carolina at Chapel Hill and a MLIS from the University of North Carolina at Greensboro.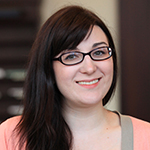 Melanie Kowalski is the Copyright & Scholarly Communications Librarian at Emory University. In this role, she consults with faculty, graduate students, and undergraduates regarding copyright law and their teaching, scholarship, or research. Melanie also teaches workshops and instruction sessions on author's rights and publication and consults with Emory Libraries staff of copyright and digital collections. She joined the Emory University Libraries in September 2011 as a Research Library Fellow in Scholarly Communications. She has a BS in Sociology from Vanderbilt University and an MLIS from Kent State University.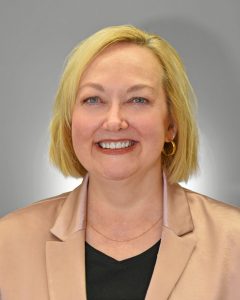 Cindy Kristof is an Associate Professor at Kent State University Libraries and currently serves as Head of Copyright and Scholarly Communication. In this role, she manages digital projects and institutional repository initiatives. She provides copyright clearance services for faculty and students and conducts instructional sessions on copyright, fair use, Open Access, and Creative Commons Licenses. She coordinates Affordable Learning Initiatives for the Libraries and serves as Kent State's OhioLINK ETD Administrator. She is University Libraries' Faculty Senate Representative. She holds a BA in English Literature from The Ohio State University and an MLS from Kent State University. In her spare time, Cindy enjoys reading urban legends, folklore, and paranormal literature and attending dance performances of all types. .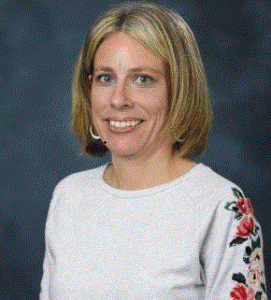 Stacey Lantagne is Associate Dean for Faculty Development and Associate Professor of Law at the University of Mississippi School of Law who specializes in intellectual property law. Her scholarship focuses on the ways in which copyright and trademark law interact with widespread digital forms of creativity, and she is an expert in fair use issues, especially concerning fan activities and internet memes. She holds a B.A. in English and computer science from Boston College and a J.D. from Harvard Law School. She is a frequent speaker on developing copyright-related topics, including recent hot topics like real person fiction (RPF) and the fanfiction trope of Omegaverse. Luckily, she's read a lot of RPF and Omegaverse.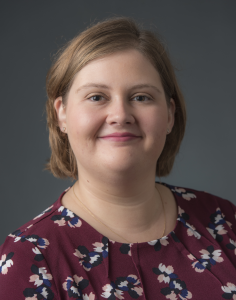 Raven Lanier is a Copyright Specialist at the University of Michigan Library Copyright Office and the Office of Academic Innovation. In her role she teaches faculty, staff, and students about Creative Commons and helps them apply the licenses to anything from syllabi to research articles to online courses. Her work focuses on making copyright law engaging and understandable, consulting on issues involving copyright and online education, and helping the U-M community leverage Creative Commons licensed works. Raven has a BA in Philosophy and a BS in Political Science from Southeast Missouri State University. She received her JD from the University of Michigan Law School.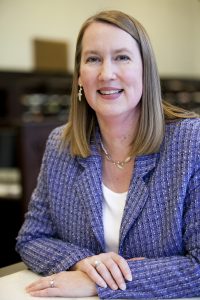 Lisa A. Macklin leads the Research, Engagement, and Scholarly Communications division, which includes Collection Management, Research and Engagement (three teams of subject librarians for Humanities, International Area Studies, and Sciences and Social Sciences), Instruction and Engagement, Assessment and User Experience, and Scholarly Communications. Her interests include the application of copyright law to teaching, research and publishing; transformations in scholarship and publishing, including new models of scholarship in digital form and the Open Access movement.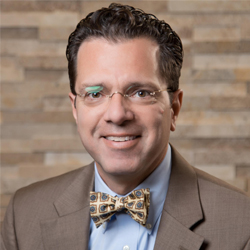 Nazareth "Naz" Pantaloni is currently Head of the Copyright Program at Indiana University Libraries. He was previously the Assistant Director for Copyright and Administration at the Jacobs School of Music's William and Gayle Cook Music Library. Naz holds a Master of Science degree from the College of Information Studies at Drexel University, a Juris Doctor from the Beasley School of Law at Temple University, and a Ph.D. from Villanova University. He is an affiliated faculty member with Indiana University Maurer School of Law's Center for Intellectual Property Research. In addition, he teaches courses on copyright law, music copyright and licensing, and legal issues in the arts in the IU Jacobs School of Music, the IU Department of Information and Library Science, and the IU School of Public and Environmental Affairs Graduate Program in Arts Administration.
.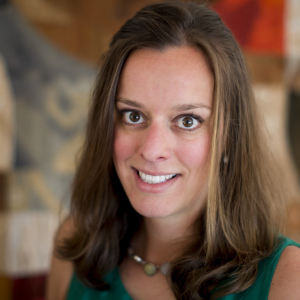 Brianna L. Schofield is the Director of the Office of Scholarly Communication at Stanford University. She is the co-author of a comprehensive, illustrated handbook to evaluating whether works are in the public domain, a guide to understanding and negotiating publication contracts, a guide that helps authors revert rights, a guide to understanding open access, and a guide to fair use for nonfiction authors. Schofield holds a JD from UC Berkeley, School of Law and a BSc from the London School of Economics and Political Science.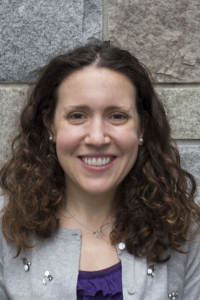 Andrea Schuler is the Digital Collections Librarian at Tisch Library, Tufts University. In that role, she works with faculty, students, and staff of the Schools of Arts and Sciences and Engineering to share scholarship through Tufts' institutional repository, and educates the community on copyright, author's rights, and good scholarly sharing practices. Previously, she was the Visual Resources Librarian for Islamic Architecture at the Massachusetts Institute of Technology. Andrea has a BA in history from Boston College and an MLIS from Simmons College.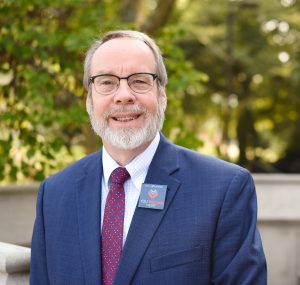 Kevin Smith became the Dean of Libraries and Courtesy Professor of Law at the University of Kansas in May 2016, after 10 years as Director of Copyright and Scholarly Communications at the Duke University Libraries. As both a librarian and a lawyer specializing in intellectual property issues, Smith's role at Duke was to advise faculty, staff, and students about the impact of copyright, licensing, and the changing nature of scholarly publishing in higher education. Prior to that, Smith was director of the Pilgrim Library at Defiance College in Ohio, where he also taught constitutional law. His teaching experience is various, having taught courses in theology, law, and library science; he currently teaches Copyright Law in a Digital Age for the University of Kansas Law School. Smith is the author of numerous articles on the impact of copyright law and the internet on scholarly research as well as libraries' role in the academy. He has been a highly regarded blogger on these issues for many years, and in 2013 published Owning and Using Scholarship: An IP Handbook for Teachers and Researchers with the Association of College and Research Libraries. His book on Coaching Copyright, with Erin Ellis, was released by the American Library Association in 2019. Smith holds a BA from Hamilton College in Clinton, N.Y., an MA from Yale Divinity School, an MLS from Kent State University, and a JD from Capital University. He did doctoral work in theology and literature at the University of Chicago. He has been admitted to the bar in Ohio and North Carolina.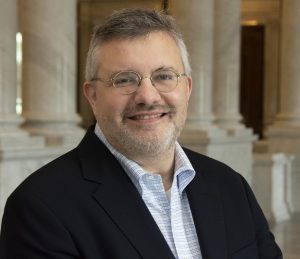 Chris Weston is senior counsel in the Office of Policy and International Affairs of the U.S. Copyright Office. Chris has many years of domestic copyright law and policy experience, including authoring the Office's 2017 Discussion Document on the section 108 exceptions for libraries and archives, and co-authoring Office studies on moral rights, pre-1972 sound recordings, and orphan works and mass digitization. He has also worked extensively on joint Copyright Office-Library of Congress projects. His international portfolio includes South America and the European Union. Chris joined the Copyright Office in 2008, after working at the Library of Congress, primarily with the Section 108 Study Group. He graduated cum laude from the Georgetown University Law Center in 2001, and has a B.A. from Wesleyan University. Prior to his legal career he spent six years in the music industry.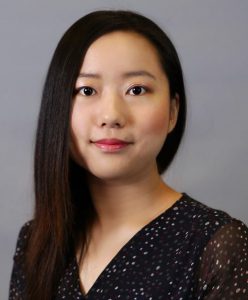 Yuanxiao is a copyright specialist within the University of Michigan Library Copyright Office. She advises the Library and the University community on copyright matters. Yuanxiao received her undergraduate degree in English Literature and International Studies from Rhodes College and her Juris Doctorate from the University of Michigan Law School.